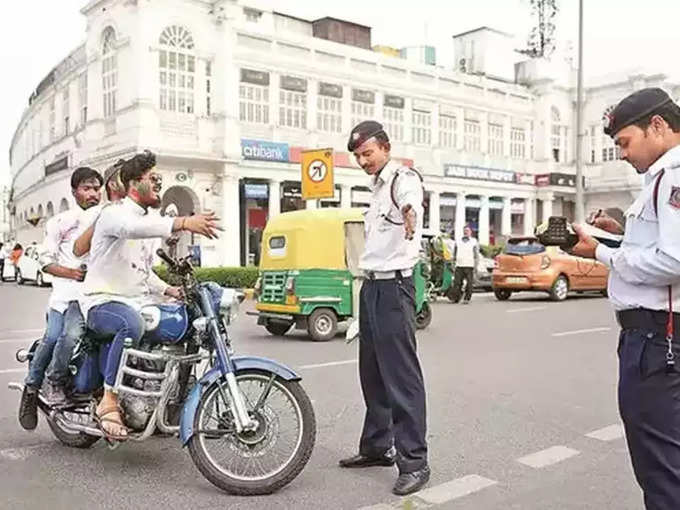 Hearing the sound of horns of vehicles in traffic jams, people's ears start hurting. Noise pollution is so much that people get ear-related diseases. Some people even get their car modified to make the horn louder.
To stop this, such a rule has been made in a country, after which now the more speedy rumbling of the vehicles will stop. A fine will also be imposed on the driver of the vehicle for excessive loud horn or excessive noise. Yes, according to media reports, this new rule has been implemented in the state of California in the United States.
Vehicles blowing loud horns will be punished
Actually, California has introduced this law as a pilot project. Under this, sound-active camera systems will be installed on the roads of California, which will be able to catch vehicles with louder horns.
California has introduced this rule to prevent the noise of loud vehicles. The legislation has been approved as part of a pilot program that will run between January 2023 and December 2027. It consists of a network of cameras, which are activated by sound.
How will the sound-active camera work?
Sound-activated cameras will have sensors that will activate when the noise level exceeds a set threshold. The report claims that once triggered, the cameras will be able to click a clear image of the license plate of the vehicle.

After this, action will be taken against those who violate the rule. Currently, the legal limit for vehicle noise in California is 95 decibels for cars and 80 decibels for motorcycles built after 1985. These limits are expected to continue under the new bill.
Problems facing people
High noise vehicles are a common problem faced by people in various cities across the world. While automakers make cars and motorcycles within permissible limits, many vehicle owners modify their vehicles to install exhaust systems or get the horns replaced. Doing so causes a lot of noise pollution. A large number of people also suffer from high decibel horn.