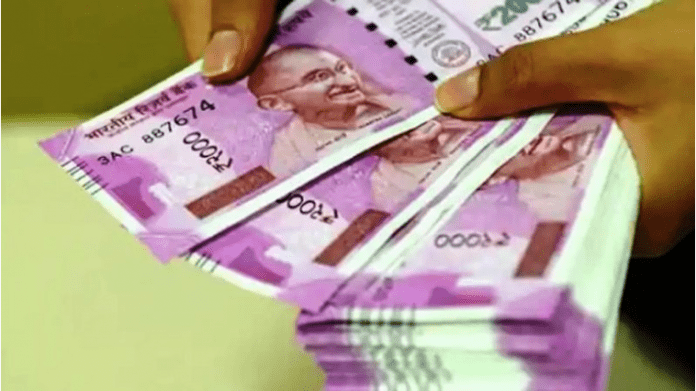 Employee Provident fund: EPF investment is completely tax free under EEE. There is no tax on investment, interest and withdrawal.
Employee Provident Fund: If you do not invest separately for retirement, then EPF will come in handy for you. Age 25, Basic 20,000 and 24% (12% Employee + 12% Employer) EPF is deducted, then Rs 4800 will be invested every month. According to experts, the longer you start investing in EPF, the less corpus you will collect. If you keep investing continuously for 25 years, then there will be a corpus of 2.79 crores for retirement.
Salary will increase by 7 percent every year
If we assume salary hike at the rate of 7% then investment started at the age of 25 will make you a millionaire. At every age, the investment made on your behalf may be getting less and less. But, the corpus for retirement will get reduced. There is a close relationship between your age and EPF corpus.
Understand how retirement fund will be prepared from EPF according to age

(Interest rate: 8.5%, Annual growth in income: 7%)

age to start investing

current basic income

amount deposited on retirement

25

Rs 20,000

Rs 2.79 Cr

30

Rs 28,051

Rs 2.30 Cr

35

Rs 39,343

Rs 1.85 Cr

40

Rs 55,181

Rs 1.42 Cr

45

Rs 77,394

Rs 1.03 Cr

50

Rs 1,08,549

Rs 66.44 Lakh

55

Rs1,52,245

Rs 32.06 Lakh
Requirements for Retirement Corpus
Do not withdraw money from EPF unless there is an emergency.
By withdrawing money again and again, old age savings will continue to be reduced.
Withdrawal of a few thousand leaves lakhs of dents on the retirement corpus.
If you withdraw Rs 1 lakh from PF account at the age of 30, then at the age of 60, Rs 11.55 lakh will be reduced from the retirement corpus.
Transfer your account on change of job
If you change jobs, do not forget to transfer the EPF account to the new company's account.
You can transfer EPF account very easily through UAN.
In case of non-transfer, interest will be available on the new account, but the interest on the old account will stop after 3 years.
Get tax free money on retirement
EPF investment is completely tax free under EEE. There is no tax on investment, interest and withdrawal. But, keep in mind that this amount is tax free only if you have worked for 5 consecutive years and have not done any withdrawal.