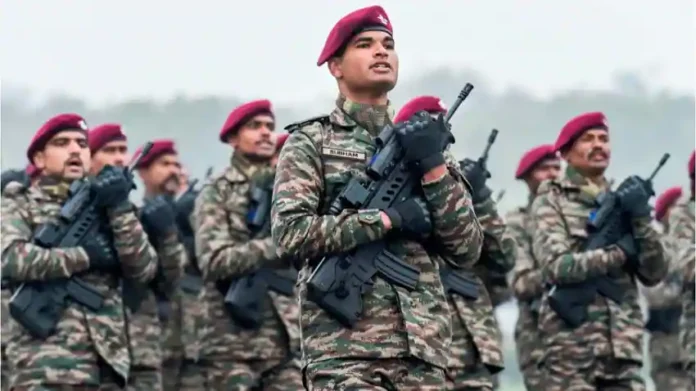 Agneepath Scheme Recruitment: In order to give opportunity to the youth of the country in the Indian Armed Forces, the Modi Government has announced the Agneepath Scheme.


Announcing the Agneepath scheme, Defense Minister Rajnath Singh said that this will increase employment opportunities. Agniveer will get employment opportunities in different sectors with the skills and experience he gets during the service. Who will be eligible for recruitment under the Agneepath scheme and what salary facilities will be available to the youth. Let's know…
Who will become Agniveer?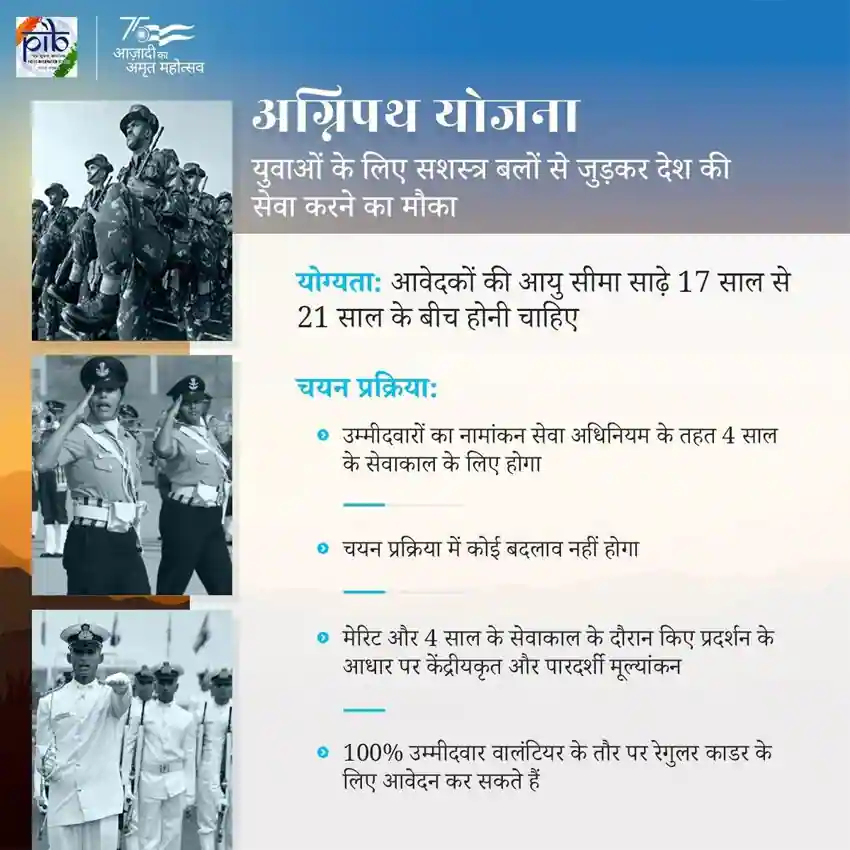 For recruitment in Agneepath Yojana, the age of youth will be between 17 years, 6 months to 21 months. The youth will get a chance to serve in the Armed Services for a total of 4 years including the training period. Recruitment will be done according to the rules of the army.
How much will be the annual package?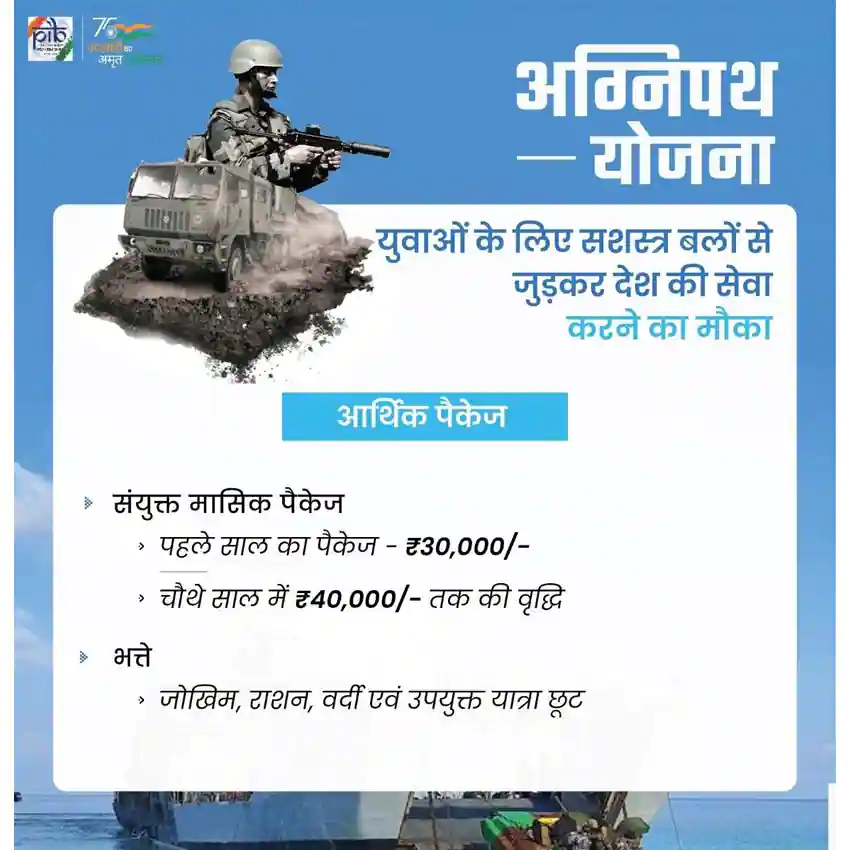 For the Agniveers, the government has also announced a Seva Nidhi. In this, in the first year, youth will be appointed on a salary of 30 thousand rupees per month. Apart from this, they will also get the facility of EPF / PPF. The total annual package of Agniveer in the first year will be Rs 4.76 lakh. By the fourth year, the salary will increase to 40 thousand rupees i.e. annual package will be 6.92 lakh rupees.

Certificate will be given after training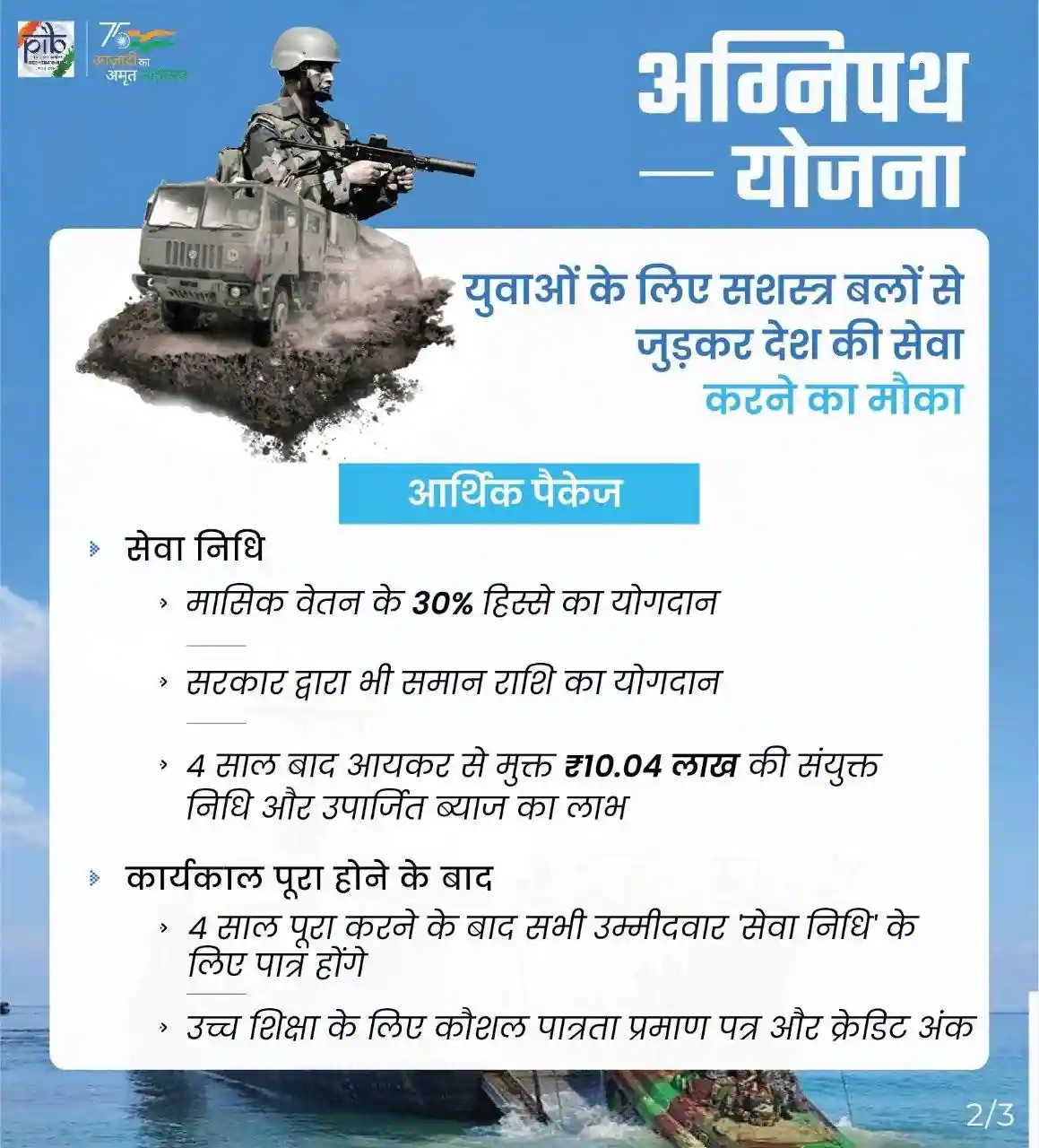 During the service, Agneepath will be trained in military skill and experience, discipline, physical fitness, leadership qualities, courage and patriotism. After the tenure of 4 years, Agniveers will be included in the civil society, where they will be able to contribute in the process of nation building. Each Agniveer will also be given a certificate to be part of his/her unique resume.
These allowances will be available with salary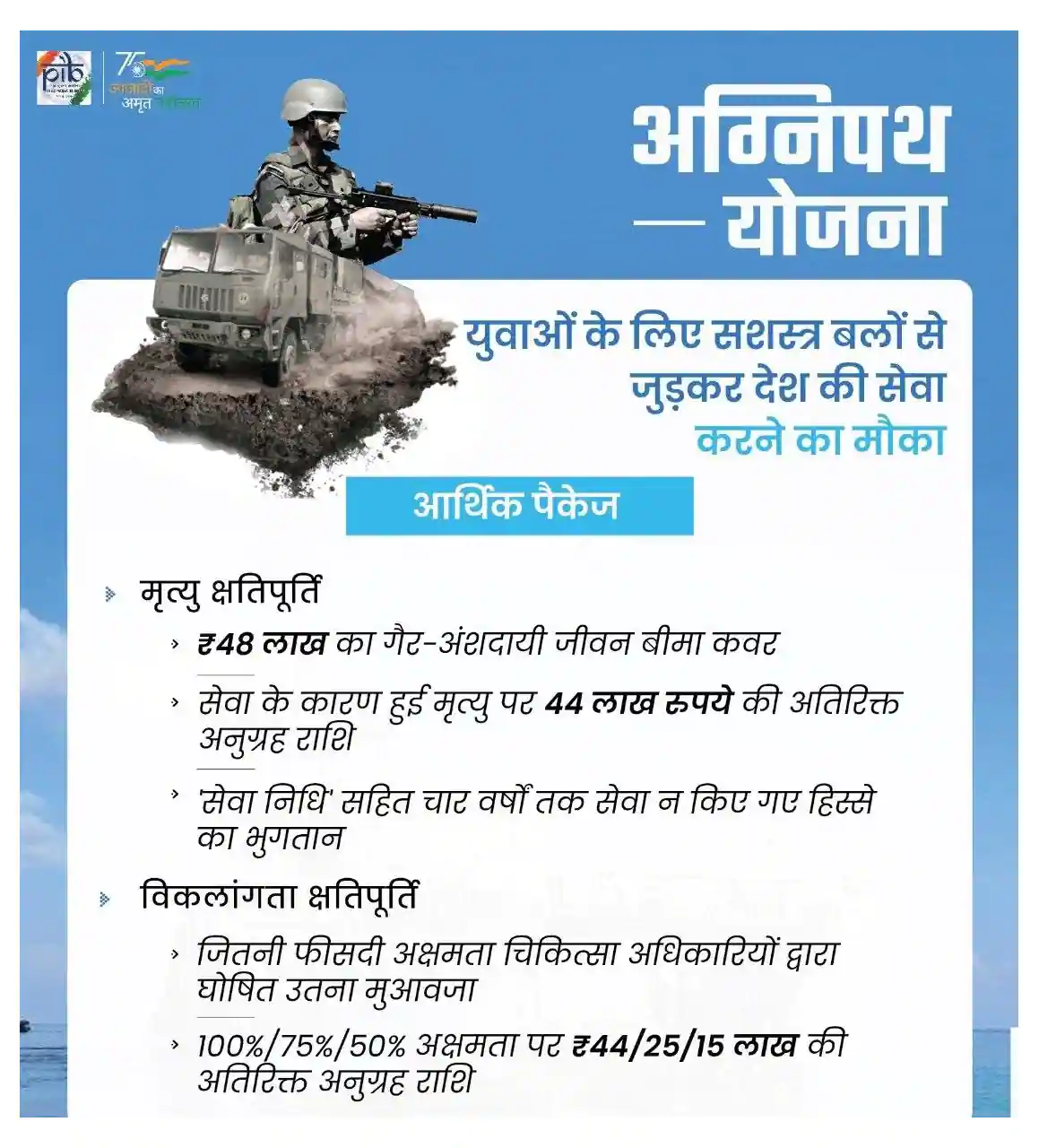 Apart from the annual package, Agniveers will also get some allowances. These will include risk and hardship, ration, dress and travel allowance. If disabled during service, full pay and interest for non-service period will also be available. 'Sewa Nidhi' will be completely income tax free. Agniveer will also get the benefit of gratuity and pension. Agniveers will also get a non-contributory life insurance cover of Rs 48 lakh for their term in the Indian Armed Forces. In case of death during service, an additional ex-gratia of Rs 44 lakh will be given.
Opportunity to join the army after 4 years
Agniveers who have completed 4 years of tenure will also be retained in the army. The army will retain a total of 25 percent Agniveers who will be skilled and capable. However, for this it will be necessary to get recruitment in the army at that time. The same Agniveer will be able to volunteer in this, who has completed the tenure of 4 years.