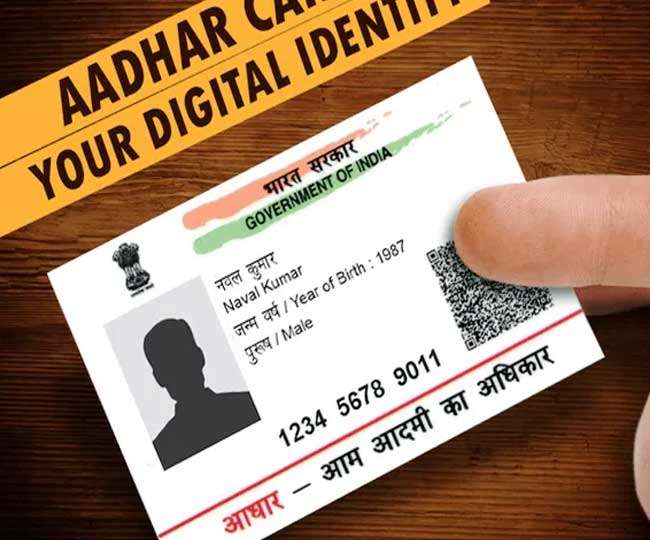 Aadhaar Update Rule: Many times your personal details like name, address, gender or date of birth get wrong in Aadhaar card. You can easily edit it too. But do you know how many times the details in Aadhaar can be edited? We are going to tell you the rules related to this. 
New Delhi. Aadhar Card is a mandatory document for every Indian citizen. No government work is done without Aadhaar. Sometimes there is some mistake in the information like name, address or mobile number in the Aadhar card. For this, people go to public service centers for Aadhaar update. But do you know how many times aadhar card can be updated and what documents will be required? Let's tell.
Many works can be stopped by mistake in Aadhar card
There can be many problems if there is a small mistake in the Aadhar card. With this, the installment of PM Kisan can be stopped, the account in the bank can also be opened with wrong spelling. All these problems can be easily overcome. Because correcting from date of birth to name, address or gender is now very easy, but it is very important for you to understand an important screw in this.
Can be edited so many times
Name: Twice only
Gender: Only once
Date of Birth: Once in life (Change in date of birth can be updated only for unverified date of birth.)
Will update like this

If there is any mistake in name, date of birth or gender in RK Aadhar card then one has to visit Aadhaar Enrollment/Updation Center to update it. If the update has crossed the limited number then you have to apply to the regional office of UIDAI through email or post to accept the update done at the enrollment center. Let us tell you that such a request will also require a copy of the URN slip, documents related to Aadhaar details and edit details. With these details you can send your application to email help@uidai.gov.in.
Let us tell you, you will get a mail from the regional office of Aadhaar. In which you can be called there if needed. UIDAI will first check your documents, if everything is correct then necessary editing will be done in your Aadhaar.