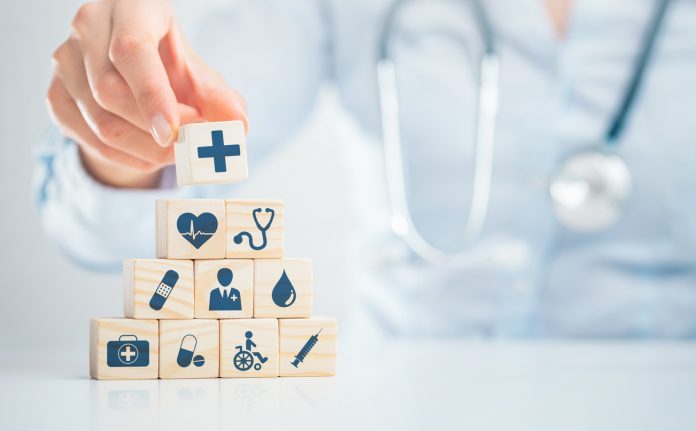 Your family is your utmost priority, and you work hard to give them a comfortable life. These days the best way to secure them is to opt for a family health insurance policy. Due to constant pollution, love for junk food, hectic work life, alcohol, smoking, etc. communicable and non-communicable diseases are increasing, and one-time hospitalization can derail your savings.  Thus, to stay prepared with the best health insurance plans in India for your loved ones is the only solution that gives them better healthcare without causing financial stress. Here is the robust guide for understanding the family floater plan and how to make the best out of it. Let's start:
What is Family Health Insurance Policy?
It is the type of health insurance specifically designed to cover family members. Under this health insurance policy, all the insured family members get the coverage up to the sum insured. From hospitalization to treatment, it covers several medical expenses. You can include a maximum of six members of your family under one policy. It is an ideal investment to save your hard-earned money and protect your family.
Types of Health Insurance Policies for Family
When you browse for a family floater plan, you will get ample options. However, some leading health insurance companies like Care Health Insurance, Star Health, MaxBupa, ICICI Lombard offers three types of health insurance plans for the family:
Individual Family Health Insurance- In this policy, you can cover one family member. For other family members, you have to buy a separate plan, respectively. This policy's premium is usually higher, and the sum insured is only for an individual insured family member.
Family Floater Health Insurance- This is one of the types of health insurance policies for family, which is the most preferred one to cover maximum family members. Six members can get coverage under a single policy. The amount of premium is low compare to individual family health insurance. You have to pay a single premium for this family floater. These days,  as healthcare inflation increases, a health insurance policy helps you protect your family without financial worries.
Features of Family Floater Plan
A family floater plan caters to your family healthcare needs at best. These policies come out with below prominent features:
Coverage for all the members under a single plan
Single premium at an affordable rate and discount
Six family members can cover in one family floater plan
Extensive coverage for each insured member up to the sum insured
Immediate cashless hospitalization facility for all the insured family members during a medical urgency or planned hospitalization
Add-on benefits such as no claim bonus, automatic recharge, international second opinion, global coverage, and annual health check-up
Tax exemption under section 80D of the Income Tax Act of India 1961
Why you Need Family Health Insurance Policy?
Do you know the cost of cancer care in India? Surgery, chemotherapy, radiotherapy, diagnosis, medicines, doctor consultation can cost between 5-10 lacs, even more, depends on the patient's conditions. It is for other severe ailments as well. So, read below some of the essential reasons for having a family health insurance policy:
Increasing incidences of critical illnesses, chronic diseases, pandemic, etc. in India
Medical inflation is rising, which is resulting in higher health care costs
Reduce the financial burden during a medical emergency
Opting for family health insurance helps you to save more money
For cashless treatment facility in the leading network hospitals
Addition of a new family member that can be spouse or children
Protection for elderly parents
Coverage for coronavirus treatment
Tax exemption to reduce taxable liability
Benefits of Family Floater Plan
A family floater plan acts as the savior during a medical emergency. It provides you financial security with mental peace. Read below the significant benefits of having the best health insurance plan in India for the family:
Coverage for a maximum of six family members under a single plan
Single and lower premium reduces your financial stress
Immediate cashless hospitalization facility for all the insured family members during a medical emergency or planned hospitalization
Coverage for out-of-pocket medical expenditures such as OPD expenses, ambulance cover, second opinion, domiciliary hospitalization, and more
Offers additional riders for daycare procedures, annual health check-ups, diagnosis, reduction in the waiting period, daily allowance, and no claim bonus
Reimbursement for pre and post hospitalization expenses
Coverage for AYUSH and advanced treatments
Tax benefits under Section 80D of the Income Tax Act of India 1961
So, if you do not want to wipe off your savings on medical bills but want to secure your family, you can opt for it.
How to Choose Family Health Insurance Plans in India?
The health insurance market is flooded with health insurance policies for a family. But, be careful while selecting the plan to make the most out of it. Here, you can read some essential factors while choosing the medical insurance policy for the family:
Compare the premium of different policies available online and pick the one with the most affordable premium. You can also check for a discount on the premium.
Opt for the policy that gives you maximum coverage, including the treatment costs of critical illnesses, chronic diseases, lifestyle diseases, etc.
Check the leading health insurance companies' claim settlement ratio and opt for the one that has a higher CSR.
Check the exclusions list of health insurance providers. These are treatments/diseases/procedures/conditions that are not admissible under the policy coverage. Opt for the policy with minimal exclusions.
Never miss a chance to read online reviews given by the customers and check the companies' ratings.
Top Indian Health Insurance Companies Offer the Best Family Health Insurance
Below is the nifty list of top Indian health insurance companies offer the best family health insurance.
Health Insurance Company

 

Family Floater Plan

 

Sum Insured

 

TATA AIG General Insurance
Mediprime
2-10 Lac

Care Health Insurance

Care Family Health Insurance
4 Lac- 1 Cr

HDFC Ergo
Health Suraksha Plus Regain-Gold & Silver
3-10 Lac

The Oriental Insurance Company

Happy Family Floater Policy

1-20 Lac
Star Health & Allied Insurance
Family Health Optima

1-25 Lac
Source: Companies' official websites
How to Claim Under Family Health Insurance? 
During a medical emergency,  the first thing you look for hassle-free claim settlement. That's why it is advisable to know the claim settlement process to ensure a timely claim. Here are the steps to file a claim under a health insurance policy for a family:
In the case of Cashless Facility
Get the pre-authorization form from the TPA Desk of the network hospital and fill in all the required details
Collate all the medical bills, diagnoses, and doctor's prescription
Submit all the required documents to the claim management team of your health insurance provider
Once your documents are verified, you receive an approval letter
In the case of Reimbursement
Fill claim form and attach all the required original documents along with it
Submit the form and the required documents to the claim management team of your health insurance company
The claim management team may raise the query
Once the team cross-checks the documents, you get an approval letter
After approval, your hospitalization expenses will reimburse up to the sum insured
Points to Remember:
However, explore wisely while choosing the best health insurance plan in India for the family. Do read the details and policy terms and conditions carefully. Below are some crucial points to remember:
Never buy a health insurance policy for a family due to influence, in a hurry, or only because of recommendations.
Opt for the plan that fulfills the healthcare needs of your family members
Do not hide their medical history or details about any pre-existing diseases; it can result in claim rejection
Do not forget to read the sales prospectus carefully
Any miss on information can create unnecessary chaos
Ask for the discount on premium and EMI options as well
Check the list of network hospitals empaneled with health insurance providers
Keep the original medical bills safe and handy
Connect with the customer care team to resolve your queries
Suggestion
In India, we still have the culture to stay in a joint family and care for them. A comprehensive health insurance policy for a family helps you to protect your loved ones under one umbrella. From hospitalization coverage to financial cushion during a medical emergency, it covers maximum medical expenses. While these days, a medical emergency can knock on the door anytime, all you need to do is keep your family protected and secured. With this robust guide, you can choose the family floater that works best for your loving family.