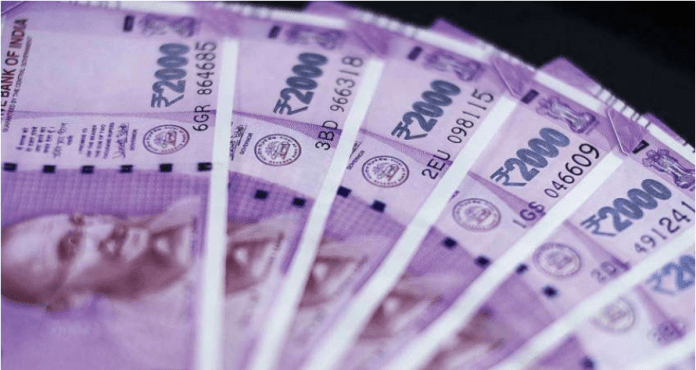 7th Pay Commission: The month of December will be very profitable for central employees. There will be a good jump in salary due to increase in DA and promotion.
7th Pay Commission DA: Central employees are waiting for the increase in Dearness Allowance (DA Hike) for July 2021. It is almost certain to increase DA by 3 percent in the coming days. After the increase in DA, there will be a good jump in the salary of central government employees. Dearness allowance is being received at the rate of 28 percent from July. But, 3 percent more is sure to be added to it. DA will increase to 31 percent. Employees will get this good news in the coming two months.
How much money will increase by increasing by 3%?
After increasing the 3% DA, the money of the employees will increase according to different categories. Dearness Allowance (DA Calculation) is calculated according to the basic salary. From the current 28 percent, there may be 31 percent in Dearness Allowance and Dearness Relief. With the increase in DA, there is an increase in the salary directly. But, how much money will be received by increasing DA directly by 3 percent. You can check its calculation.
How much money will increase on basic 56,000 thousand rupees?
Dearness allowance is to be increased for July 2021. The AICPI index has reached 123. That means 3 percent increase is sure to happen. DA will increase to 31 percent. Now if we calculate DA on the basic of Rs 56,000, then the total dearness allowance along with salary will be credited to the account of central employees of Rs 17,360 (annual). 56000*31/100=17360 Rs. If we look at the yearly basis, then 17360 * 12 = 208,320 rupees. However, the difference between 28 per cent and 31 per cent DA is quite minor.
More than 1 crore employees and pensioners will get benefit
More than 50 lakh permanent central employees and more than 65 lakh pensioners will benefit from the increase of more than 3 percent in dearness allowance. In the month of July, the Central Government had restored the dearness allowance stopped due to Kovid. The DA was directly increased by 11 percent. This included 4 percent DA of January 2020, 3 percent of June 2020 and 4 percent of January 2021.
How much profit did you make between July and December?
Dearness allowance of central employees was restored in July. In such a situation, if the calculation is done on the DA before July, then the basic salary of the employee – Rs 18000 (minimum basic salary)
Dearness allowance 31 per cent (estimated increase) – Rs 5580
Dearness allowance 17 per cent (before July) – Rs 3060
Total Bdhotri- 5580-3060 = Rs 2520
DA annual salary Bdhotri- 2520Xl2 = 30,240 rupees
(There has been such an increase in the salary of central employees from July to December. However, it is on the basis of minimum salary. With the increase in basic salary, the calculation of annual DA will also be different. Also the salary will be more if other allowances are added. )