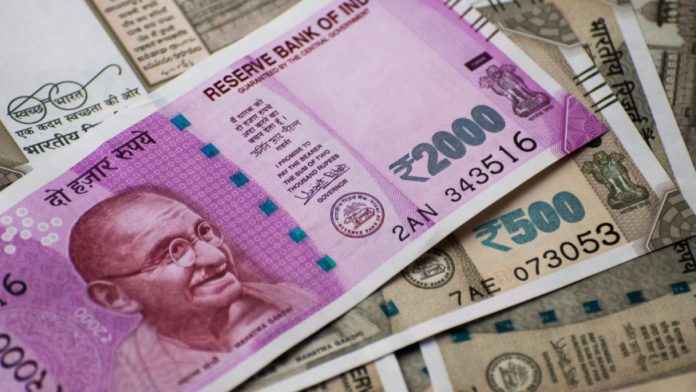 New Delhi: There Is Good News For Central Employees. Before Diwali, Lakhs Of Central Employees And Pensioners Are Going To Get A Big Gift. If All Goes Well, Their Dearness Allowance (DA) May Increase By Three Percent.
This Increase Will Be Done For The July To December Half Yearly. After This, The Dearness Allowance Of The Employees Will Increase To 31 Percent Of The Basic Pay. At The Same Time, Pensioners Will Also Be Given Dearness Relief At The Rate Of 31 Percent.
Let Us Tell You That The Dearness Allowance For The Second Half Of This Year Is Yet To Be Announced. The Government Announces Dearness Allowance In Two Instalments. First January And Second July. In January 2021, Dearness Allowance Was Increased By 4 Per Cent. This Was Announced In July In The 11 Per Cent Hike In DA.
After The Ban Was Lifted From The Year 2020, Dearness Allowance Increased From 17 Per Cent To 28 Per Cent. But, The DA For July 2021 Is Yet To Increase. The Central Government Can Announce It Around Diwali. If This Happens, Dearness Allowance Will Increase From 28 Per Cent To 31 Per Cent.
According To The Information, The Dearness Allowance Of Central Employees May Increase By 3 Percent Before Diwali. Actually The Data Of AICPI Index Has Come. The Index Has Reached 121.7. In Such A Situation, For June 2021, The DA Is Set To Increase By 3 Percent. The Index For June 2021 Has Increased By 1.1 Points, Taking It To 121.7.
In This Sense, The Total DA Works Out To 31.18 Per Cent. But, DA Is Paid In Round Figure. In Such A Situation, DA Will Be Available Only 31 Percent. Now Again After The Increase Of 3 Per Cent, Dearness Allowance Will Reach The Level Of 31 Per Cent. That Is, Once Again There Will Be A Good Increase In The Salary Of Central Employees. CM Secretary (Staff Side) Shiv Gopal Mishra Says That If The Government Announces This Soon, Then It Will Definitely Be A Big Relief For The Government Employees.
What Will Be The Profit Between July To December?
Basic Salary Of The Employee – Rs 18000 (Minimum Basic Salary)
Dearness Allowance 31 Percent (Estimated Increase) – Rs 5580
Dearness Allowance 17 Percent (Before July) – Rs 3060
Increase In Total DA- 5580-3060 = Rs.2520
Annual Increase In Salary – 2520X12 = Rs 30,240
Significantly, In July, The Center Had Increased Dearness Allowance From 17 Per Cent To 28 Per Cent And House Rent Allowance From 24 Per Cent To 27 Per Cent. Now Dearness Allowance Of Central Employees Will Again Increase By 3 Percent. This Will Increase It To 31 Per Cent.