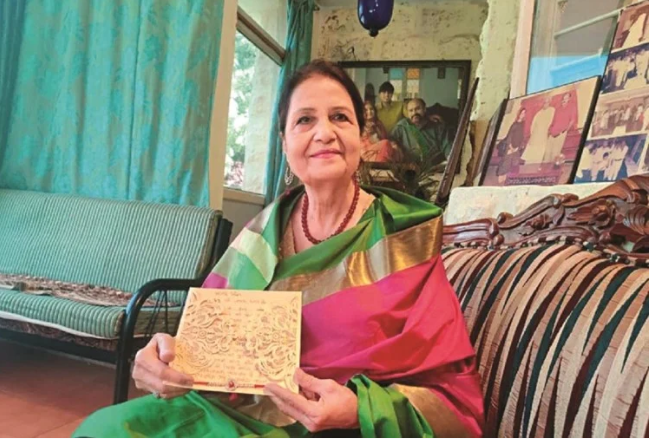 On the occasion of Rakshabandhan, PM Narendra Modi has been sent a rakhi by his sister Qamar Mohsin Sheikh from Pakistan. Kamar, originally from Karachi, has been tying Rakhi to Modi for 24 years, but this time due to the epidemic she will not be able to do so. 
Apart from Rakhi, Qamar Mohsin Sheikh has also sent a poetic letter to Prime Minister Modi, in which she writes that during Corona, she first asks for her brother's well being. We should not mind. If possible, he (Modi) would have called me. I have also sent a letter with Rakhi from the courier. I pray for her long life.




Also Read: Important news: These eight big rules changed from today, will have a direct impact on your pocket




Qamar said that she should keep working like this and I pray to Allah for her good and healthy life. Qamar told that two more of his sisters also wanted to tie a rakhi to PM Modi. She told that her husband and her son also love Prime Minister Modi very much.
Qamar Mohsin Sheikh supported Prime Minister Modi's three divorce decisions. He said that there is no provision in the Quran and Islam like triple talaq.