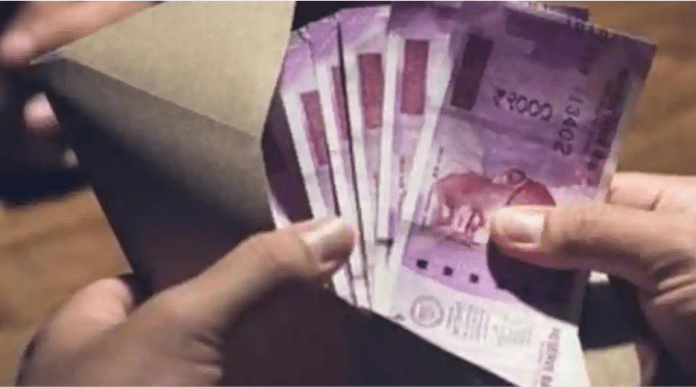 New Delhi, Business Desk. In order to provide more in-hand salaries to the employee during the time of Corona virus epidemic, the government had made a relief announcement related to PF. The government had announced a reduction of 4 per cent in the Employees Provident Fund (EPF) contribution for three months in May, June and July, giving relief to employers and employees. The period of this relief exercise done by the government is coming to an end and from the month of August, now the employee and employer will have to contribute 12-12 percent PF.




Significantly, in the beginning of May, Finance Minister Nirmala Sitharaman announced a reduction of 4 percent in EPF contribution for three months. As a result, employees of about 6.5 lakh companies got the benefit of liquidity of Rs 2,250 crore every month. According to the rule, the employee and the employer together have to deposit 12 – 12% of the basic salary + DA of the employee i.e. 24% of the total amount as PF contribution every month. After the announcement of the Finance Minister, this contribution was waived for a total of 4 percent for three months, of which 2 percent is from the employee's contribution and 2 percent is from the contribution of the employer.
Also Read: Even after making, Aadhaar card is not available, so do this work, must be sitting at home




This relief measure of the government increased the amount of the employee's in-hand salary equal to four percent of his basic + DA for three months. At the same time, in case of employees of Central Public Sector Enterprises and PSUs of the States, the employers contributed their full 12 percent and the employees contributed 10 percent.
Now from next month ie from August, both employees and employers will have to contribute EPF like before. While announcing this relief measure, the Ministry of Labor had also said that if anyone wishes, he can contribute more than 10 per cent to the EPF during these three months.