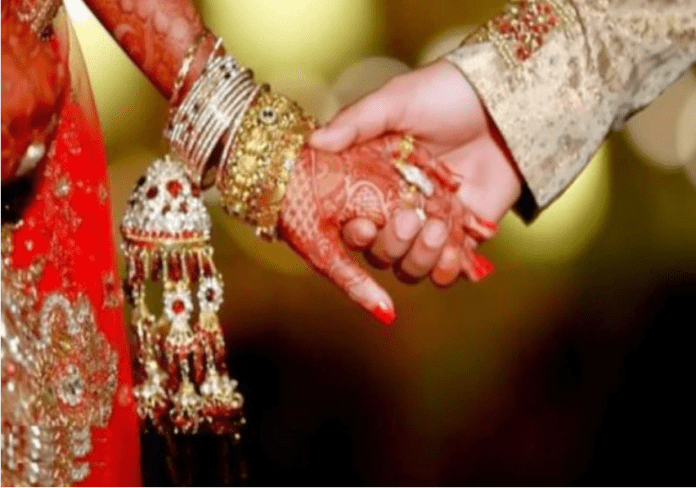 Nepal's parliamentary panel has proposed to amend the country's citizenship law. Now any daughter will have to wait for citizenship for seven years to become a daughter-in-law in Nepal. With this step, there is a possibility of the end of the relationship between Nepal-India and 'roti-beti'.
The Parliamentary State Affairs and Good Governance Committee of Nepal has supported the amendment bill in the Citizenship Act of the country. Under this, foreign women marrying Nepali citizens will have to complete seven years of probation period to get citizenship. The bill is expected to be introduced in the lower and upper house for approval.




What effect this bill will have on India?
The move to amend the Citizenship Act can worsen Nepal's relations with India. It can also create problems for people living in the Terai (Southern Plains) of Nepal, as cross-border marriages are common. Due to marriage across the border, many Indians have acquired Nepalese citizenship over time. Many people are also afraid that the move to amend the Citizenship Act may spoil the relationship between the two neighboring countries.
Also Read: Register or update your mobile number in this way in Aadhar Card, this is the process




This proposal is still under consideration in the Parliament of the country. Nepal's main opposition parties have criticized the move. He says that this will cause trouble to the people living in Madhesh because marriages across the border are valid there.
Recently Nepal released a new map 




Let us know that relations between India and Nepal have become tense on the map of the country. Nepal had released a new map, in which it declared parts of Barat as its own. India had raised a strong objection to the new map of Nepal. India had said that the land can be accepted artificially. Actually, Nepal has described Lipulekh, Kalapani and Limpiyadhura as its own in the map. The Lipulekh Pass is a remote western location near Kalapani, a disputed border between Nepal and India. On 8 May, Defense Minister Rajnath Singh inaugurated the 80-km long road to Kailash Mansarovar. This road ends at the Lipulek Pass. Nepal had expressed its displeasure over this.