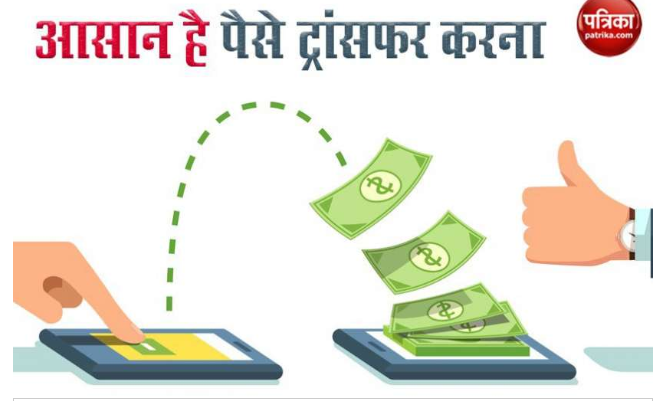 It is easy to transfer money online (ONLINE Money Transfer)
Beneficiary aid is not necessary
Many banks, including SBI, ICICI bank, Kotak Mahindra Bank offer this facility
New Delhi: Due to the viral message on social media and the fear of Corona, people are also avoiding touching the currency. This is the reason why there has been a tremendous boom in digital transactions in the country. Sending money online is not a problem though, but many times it takes time to do Beneficiary Add because for that you have to collect all the details of the next person. That is why today we will tell you about a process whereby you will transfer money in seconds without adding any details.




Many people nowadays also use Google pay or Paytm for quick money transfer instead of Internet Banking. Very few people know that even through internet banking, you can do quick money transfer in just one minute.
Also Read: Success in controlling Corona with Chase the Target, WHO praised Mumbai's Dharavi model
There is also an option of Quick Transfer in Internet Banking Services from the bank. SBI started this service in 2018. Also quick transfer facility ICICI Bank (Icici Bank), Kotak Mahindra Bank ( Kotak Mahindra are many bank facility, including Bank).




There are some conditions –
You can only send a fixed amount every day through Quick Transfer.

Allows to transfer up to a maximum of 25 thousand rupees in a day and no more than 10 thousand rupees can be transferred at one time.
Also read-
In the "Payments / Transfers" section in the Internet Banking account, click on the process and go to Quick Transfer (Without Adding Beneficiary). Then money transfer with the basic financial information of who to send.