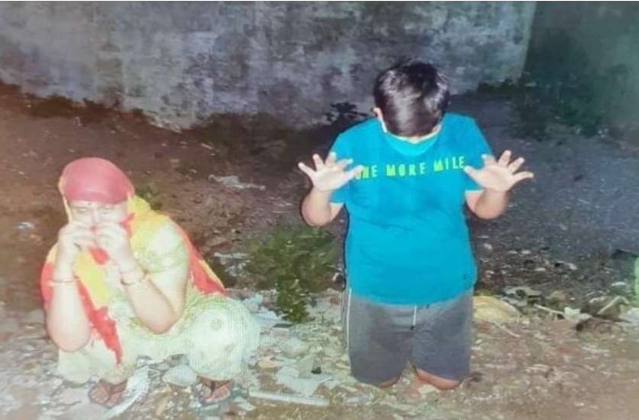 UP STF team arrested Vikas Dubey's wife Richa, her son and servant.
Lucknow. His wife Richa, her son and servant have also been arrested yesterday after clamping down on the Kanpur Encounter's main accused Vikas Dubey. According to the information, Vikas's wife Richa and her son have been arrested by the police from Krishna Nagar area of ​​Lucknow. Along with both, the police have also caught Vikas Dubey's servant. Vikas along with wife and children were absconding since the encounter. He had a house in Krishna Nagar, Lucknow, where the police raided the next day of the encounter, but no one was found there.




Also Read: Tablighi Jamaat Case: 76 foreigners from 8 countries got bail in Tablighi Jamaat Markaz
Road development is being brought to Kanpur- According to
sources, development is now being brought from Ujjain to Kanpur in UP by road. He will appear in Kanpur court on Friday. Uttar Pradesh Police has left Ujjain regarding Vikas Dubey. After the arrest, the MP police has handed over the development to the UP police.




Vikas made the revelations
Vikas Dubey has made several shocking revelations after his arrest. He has told that he was not made with CO Devendra Mishra. Vikas has told in the police confession that Devendra had threatened to see him many times. Fearing an encounter, the policemen had to be fired that night. Vikas wanted to burn the dead bodies of the policemen after the encounter so that no evidence remains.