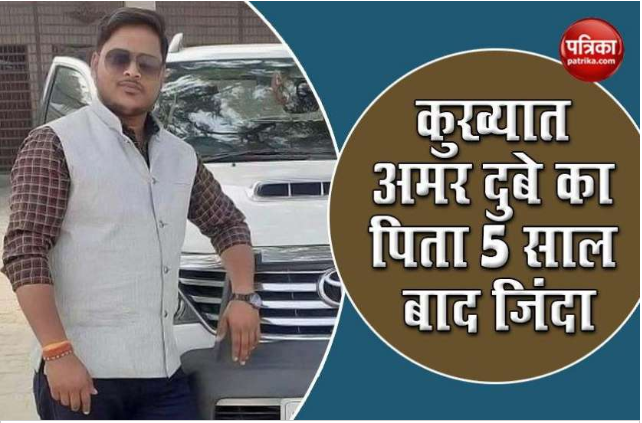 Sanjay Dubey, father of gangster Amar Dubey, killed in a police encounter,
became 'alive' during a police operation
Vikas Dubey along with Amar Dubey and other criminals killed eight policemen in the village.
new Delhi. Police had killed Gangster Amar Dubey in the encounter. Sanjay Dubey, the father of the same dangerous criminal, became 'alive' on Thursday during a police operation in Bikaru Village. Vikas Dubey along with Amar Dubey and other criminals killed eight policemen in this village (Kanpur Encounter). Amar Dubey was considered the right-hand man of Vikas Dubey (vikas Dubey Encounter). The police shot him dead in Maudaha in Hamirpur district on Wednesday.




Kanpur: Latest visuals from the site of UP STF car convoy accident and encounter of #VikasDubey in Kanpur. Large number of people, police and media personnel seen in the area.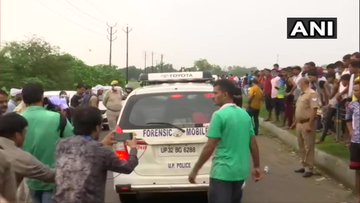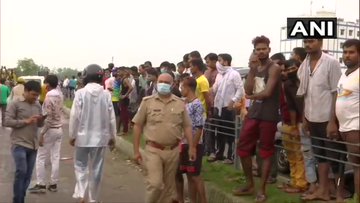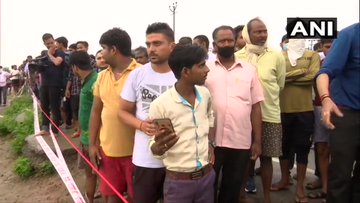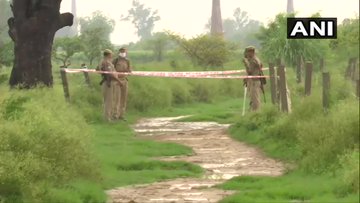 On Thursday, when policemen arrived to inform Amar, who was killed in an encounter in Bikaru village, they came to know that his father was still alive. Khabari took the police to Sanjeev's hideout, where he had lived a life of oblivion for almost a decade. A police officer said that when Sanjeev came out of his hideout after hearing the news of his son's death, the police caught him. During questioning, he reported that he narrowly survived an accident, but lost his leg.




On Sanjeev, 12 cases including attempt to murder, extortion and robbery are registered in the Chaubepur police station. A police officer said that he went underground seven years ago after a road accident and asked the family to spread the news that he had died so that all the criminal cases against him could be closed.
Also Read: Poland: 115 skeletons found during excavation for road construction, sensation related to liberation of soul




Let me tell you that gangster Vikas Dubey succumbed to his injuries after being seriously injured in an alleged encounter with STF officers on Friday morning. He allegedly tried to run away when his vehicle overturned during a road accident, during which he opened fire on the police. He was badly injured by the police bullet in the encounter and doctors declared him dead when taken to the hospital.
In fact, Dubey was taken to the emergency ward of Halat Hospital in a blood-soaked condition. SSP Kanpur Dinesh Kumar said that doctors have confirmed the death of Vikas Dubey.
As media personnel started gathering at the hospital, the hospital gates were closed and STF officials refused to comment on the developments.




According to reports, the vehicle overturned after skidding on the road due to heavy rains as soon as the convoy reached Kanpur's Barra police area. According to the police, Vikas was sitting in this vehicle.
Two other policemen in the vehicle, including Vikas, were also injured in the accident.
As Vikas was ejected from the overturned vehicle after the incident, he allegedly snatched a pistol from the STF team and tried to shoot at the police. He was badly injured in retaliatory firing.




Vikas was shot in the chest, causing him to faint.
Two STF police personnel were also injured in this encounter.
STF officials acknowledged the accident, but refused to say anything about the injuries to the gangster.