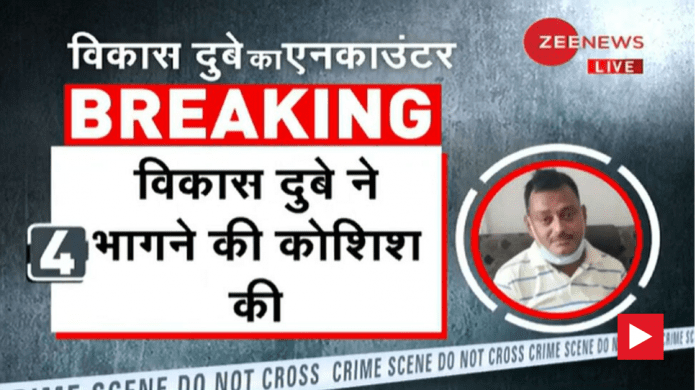 Kanpur: Hitter Vikas Dubey was killed in an encounter with up STF between 7:15 am and 7:35 am today. As soon as he arrived in Kanpur, Vikas Dubey tried to snatch a pistol from the UP STF team after which the train overturned uncontrollably. The policemen were injured as the car capsized.
After the car was overturned, Vikas Dubey took advantage of the opportunity and tried to escape. After which the UP STF chased the development, Vikas opened fire on the STF team. Then the UP STF also retaliated and asked him to surrender but he did not.




Also Read: Poland: 115 skeletons found during excavation for road construction, sensation related to liberation of soul
The UP STF commandos then gunned down Vikas Dubey in self-defense. Two policemen were also injured in the encounter which was immediately hospitalized for treatment.




After being shot, up STF Vikas Dubey was immediately taken to a nearby hospital for treatment where doctors pronounced him dead. Vikas Dubey was pronounced dead at 7:55 am.
Mohit Agarwal IG Kanpur said that 4 policemen have been injured in the encounter which has been admitted at Kalyanpur CHC. Vikas Dubey was trying to snatch the weapon and escape.