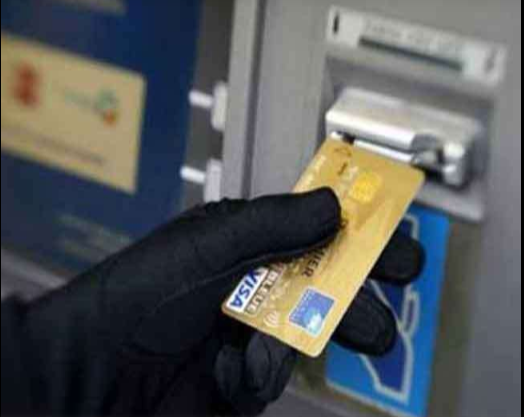 New Delhi, Pawan Jaiswal. Recently, a case of card cloning has been reported at the ATM of a well-known bank in Vaishali area of ​​Ghaziabad. It happened that a doctor went to the bank ATM to withdraw money. When the ATM machine did not withdraw money even after the entire transaction process was successful, the doctor was suspicious and started watching the machine carefully. They found that a plate was pasted with tape above the place where the pin number was typed. Upon removing the plate, it was found that it had a camera, an SD card and a battery.
Vicious thugs clone customers' ATM cards through such a device and then empty their account. To avoid such fraud, customers need to be very careful while withdrawing from the ATM. The cyber expert Priya chain has given many tips to prevent card cloning. Let's know what they are.




1. The cardholder should always check the location of inserting the card in the machine while withdrawing cash from the ATM machine. The thugs place a cloning device at that place and scan the person's ATM card.
2. The cardholder should also check the keypad before entering his PIN number.
3. The cardholder should keep his fingers away from the camera while entering his PIN or cover the keypad with the other hand.
Also Read: iQoo Z1x launched with triple rear camera, know price and specifications




4. Cardholder should use EMV chip based card in place of magnetic card. If the card is scanned or cloned, the thug will receive encrypted information, as EMV cards have microchips.
5. The cardholder should check the POS machine before swiping his card at the shop, hotel or restaurant. Check which bank the machine is from. The POS machine company can also be found by looking at the bill of the machine. Also check the swipe area and keypad.
6. The cardholder should use the ATM located in a public place or the ATM where the guard is present as far as possible.




Do this work on being cheated
If the transaction is successful from the bank or machine and you have not received the money, then you should call the bank immediately. If there is a technical flaw, the money is put back into the account by the bank within 24 to 48 hours. At the same time, if there is not a technical flaw, then the bank personnel or police arrive and inspect the spot. In such a situation, the user should remain there till the arrival of the bank worker or police. The bank also explains why money is not coming out of the machine.