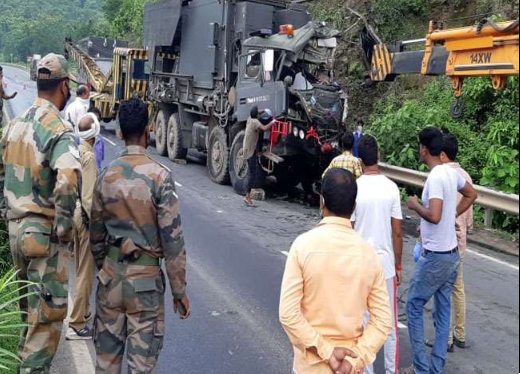 Ramgarh, Jas. An army convoy vehicle carrying army goods and jawans from Bhubaneswar crashed into a pipe-laden trola in Chutupalu valley of Ramgarh. One jawan was killed and two were seriously injured in the incident. The convoy of nearly half a dozen vehicles of the army was running simultaneously. Army officials have reached the spot. Relief and rescue work is going on. The driver of the deceased army vehicle is Havaldar Alakh Rajan and the injured include Naik Krishna Reddy and Nayak Subedar Subhash Reddy.
Jawan's body was taken out after two hours
The body of an army jawan (driver) trapped in a crashed army vehicle in Chutupalu Valley on Ranchi-Patna Fourlane route was taken out by Ramgarh Police and NHAI with the help of a crane after nearly two hours of effort. The driver of the deceased army is said to be Alakh Rajan of Odisha. Two injured soldiers have been admitted to the Military Hospital at Ramgarh Cantonment after first aid at Sadar Hospital.




At around seven o'clock on Thursday morning, an army vehicle carrying army personnel and machinery from Odisha had broken. This made the heavy machinery army vehicle uncontrolled in Chutupalu valley. A front-loaded pipe trailer (NL01D-9112) collided strongly behind. The convoy of about half a dozen vehicles of the army was passing through the valley.
Also Read: Strange combinations, with the help of which, without going to the gym, you can easily lose weight.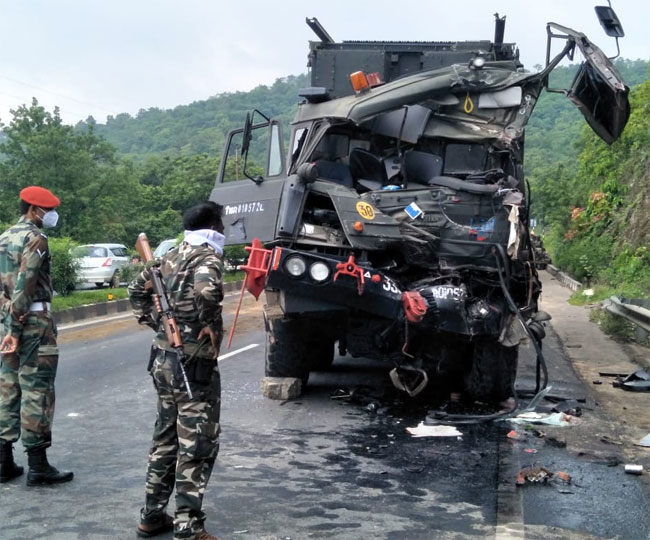 On getting information about the incident, several army officers including the commanding officer of Military Police Ranchi reached Ramgarh and took information about the incident. Here, the body of the soldier killed in the accident is currently kept in the Military Hospital Ramgarh. Preparations are being done for the post-mortem of the dead body at Ramgarh Sadar Hospital.