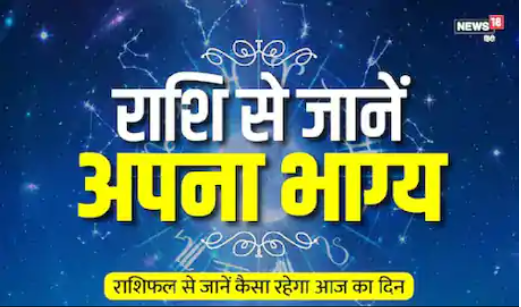 Today's horoscope, 7 July 2020 .Mesh, Vrishabh, Mithun Aaj Ka Rashifal, 7 July 2020 | How will luck of Aries, Taurus and Gemini people today, know News 18 with Hindi
Aries Horoscope (Mesh rasifal 7 july 2020)
Before negative thoughts take the form of mental illness, you should eliminate them. You can do this through participation in any charity work, which will give you mental satisfaction. Although your financial situation will improve, but the continuous flow of money like water can cause obstacles in your plans. Young people may need to get some opinion regarding the school project. Due to busy working, romance will have to be sidelined. Your attitude can create difficult situations for you. Don't make hasty decisions, so that you don't have to regret it later in life. You will get a chance to spend happy time with your life partner. You will enjoy this experience to the fullest.




Horoscope (Vrasabha Rashifal, 7 july 2020)
Creative hobbies will make you feel relaxed today. Beware of getting caught in suspicious economic transactions. A new ray of hope will come in love life. Great day for entertainment, but if you are working then you need to be careful in business transactions. Today, there is a need to increase step by thought. Where the mind should be used more than the heart. It is possible to quarrel with a spouse about something small like forgetting a birthday, but eventually everything will be alright. Do something for those people today who cannot do anything for you. Believe it, there can be no effective solution to achieve mental peace and relaxation.
Also Read: Open these accounts only with OTP, get 45 lakh rupees with 22,500 rupees pension at the age of 60




Gemini Horoscope (Mithun Rashifal, 7 july 2020)
Be careful while driving, especially on the turn. Otherwise, you may have to bear the brunt of someone else's mistake. Special people will be ready to put money in any such scheme, in which the possibility is seen and special. Before making some changes in your home environment, you should try to know the opinion of everyone. The unstable behavior of your beloved can spoil the romance today. Not a good day to call your boss / superiors at home. Today, there can be changes in your plans at the last moment. It will be a romantic day with a loving, close, fun-loving soulmate. Postponement of work is never good for anyone. A lot of work has been gathered throughout the week, so now start without delay. (Sincerely- AstroSage.com)