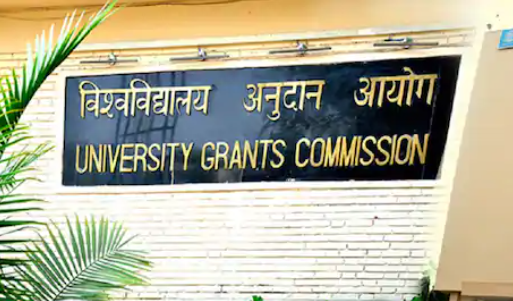 The new UGC Guidelines were long awaited. Human Resource Development Minister Ramesh Pokhriyal Nishank informed about the new guidelines.
new Delhi. Students waiting for the new guidelines of the University Grant Commission, the UGC, have received relief news. According to the UGC New Guidelines, the final year examinations will not be canceled in any case. However, the time of its organizing has been changed now. Under this, the final year examinations of universities will be conducted by the end of September. In the new guidelines, universities have been given both online or offline options to conduct examinations. Come, know the special things related to the new guidelines of UGC.
It is important to know these things
1. Universities or educational institutions will conduct final year exam by the end of September.
2. Depending on the situation and convenience, the exam can be done through pen-paper, online or mixed medium (online and offline).




3. Exams will be compulsory for students with backlog. Such students can take the exam either online or offline.
4. If for some reason a student of the final year is not able to give the exam then he will be given a chance to take part in the special exam which the university will organize according to the circumstances. This will apply to the current academic session and can be availed only once.
5. The UGC guidelines issued on April 29 will be valid for the intermediate semester.
6. If required, UGC will separately tell the necessary information related to admission and academic calendar.
UGC New Exam Guidelines 2020: Know what has changed
Regarding the new guidelines of UGC, students need to understand that apart from postponement of the exam, the old guidelines have not been changed much. Emphasizing the importance of conducting the exam, the UGC has made it clear that the examinations will be conducted in any case, although the time for this has now been extended to September.
This was the case
– UGC first issued guidelines on April 29 and directed all universities and colleges to conduct final year exam between 1 to 15 July.




At the same time, the time was fixed from July 15 to 30 for the first and second year examinations.
Also Read: US declaration – If there is a war with China, US army will support India
– However, after the rapid increase in the number of people infected with Corona virus in the country, the Ministry of Human Resource Development asked the UGC to review the situation and issue new guidelines.




– UGC then constituted a high level committee headed by the Vice Chancellor of Haryana Central University. After this report, the UGC Board released new guidelines.
UGC in September It has also been coordinated. According to the revised schedule, both these examinations have also been said to be held in September. The new UGC guidelines were released by Human Resource Development Minister Ramesh Pokhriyal Nishank on his Twitter handle.