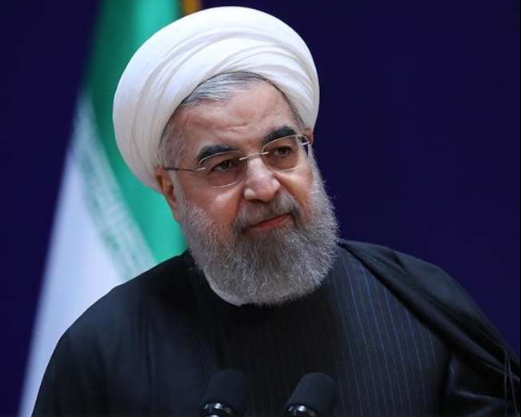 Dubai, Reuters. Amid growing dissatisfaction over the government's economic policies, Iran's hardline lawmakers plan to call President Hassan Rouhani for questioning. According to analysts, this step may take the form of impeachment against him going forward. Let us know that since the re-enactment of US sanctions in 2018, everyday life of Iranian people has become very difficult. Not only this, the country's economy has been damaged due to rising inflation, rising unemployment and recession.




According to Tasnim, Iran's quasi-government news agency, the resolution calling President Hassan Rouhani for questioning was signed by 120 out of 290 MPs and submitted to the Presiding Board of Parliament. If the Presiding Board approves this proposal, then President Rouhani will have to appear in Parliament and answer the questions of MPs. However, analysts say there is little hope that the Presiding Board will approve the proposal amid a call for unity among all organs of government by supreme leader Ayatollah Ali Khamani.




Also Read: Dil Bechara Trailer: Sushant Singh Rajput's last film 'Dil Bechara' trailer released, watch here
Explain that Parliament had taken a similar step against Rouhani's predecessor, but Khamnai had stopped it while exercising his powers. For the first time, Rouhani was elected President in the year 2013 and in the year 2017, he was again elected to this post. Experts say that hardliners may be happy with Khamnai Rouhani's weakening, but he would not like to harm the legitimacy of the Islamic Republic by ousting the president. Rouhani's term ends in 2021.