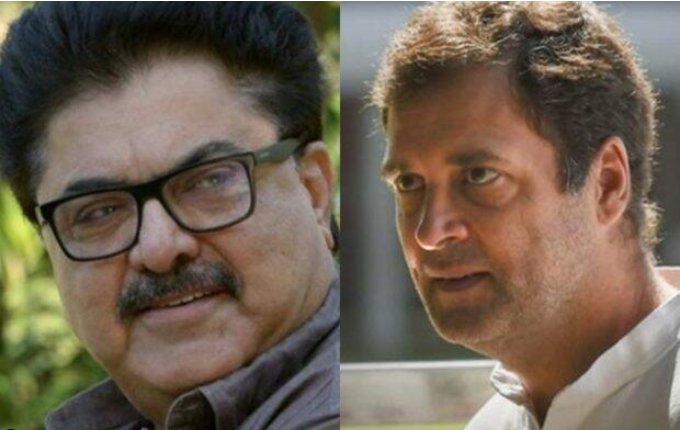 Ashoke Pandit On Rahul Gandhi: Ashok Pandit got angry at Rahul Gandhi for not attending the meeting of Standing Committee.
Ashoke Pandit On Rahul Gandhi: Filmmaker Ashok has targeted Rahul Gandhi, saying that he feels that Rahul Gandhi may have also cheated in his exam and passed. Actually, Ashok Pandit got angry at Rahul Gandhi for not attending the meeting of the Standing Committee.
After presenting a screen shot, Ashok Pandit wrote in his tweet – 'I am sure that Rahul Gandhi must have cheated a lot in his exam as well, then he must have passed somewhere, whichever class he is in, because he also bunk his class Must have done In the same way, he never attended a defense meeting and wants to lecture like shameless. After Ashoka's comment on Rahul Gandhi, people also started giving reactions.




Somebody supported Ashok Pandit's talk. So someone got angry. So someone was seen taking jokes on this statement. One user said- 'Rahul Gandhi can pass only one exam, that is stupid.' Someone said in fun- 'Janaudhari is the tenth failure'.
Also Read: Javed Akhtar shared the old video of Vajpayee praising Nehru, and trolls reminded Sonia Gandhi's statement




One user joked and said – 'Panditji, what kind of things do you do, now that child is too old to learn .. will learn later. Right now it comes to know what to say and what to twitch. It is not written that it is yet to attend the meeting. One user said- Hey last year, he has dropped out of college. One said- throwing English big words does not prove ability.
So someone said on the BJP – 12th pass can become HRD minister and people who want to be educated are home ministers. A user would take pleasure in saying- 'By the way, even if I had a meeting attend? With samosas, I used to come out of the meeting room drinking tea and wipe my hands.