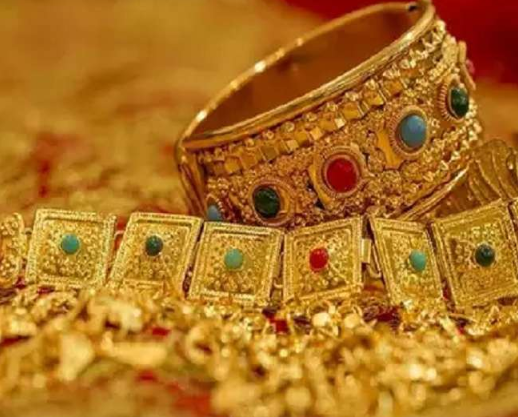 New Delhi In the national capital Delhi, gold prices fell by Rs 42. According to HDFC Securities, gold was trading at Rs 48,964 per 10 grams at the close of market on Monday. In the previous session, gold had closed at Rs 49,006 per 10 grams. At the same time, silver prices also fell on Monday. Silver fell by Rs 1,217 to close at Rs 49,060 per kg in the first trading session of the week. Silver had closed at the level of 50,277 per kg in the previous session. 
Quote can increase soon




HDFC Securities Senior Analyst (Commodities) Tapan Patel said, "There may be an increase in the price of gold in the US and other major economies due to concerns over rising cases of coronavirus." 
Rate increased in international market
The international market saw an increase in gold prices on Monday. In the international market, gold reached $ 1,776 an ounce on Monday. At the same time, silver was at $ 18.10 an ounce.   
Also Read: After Tiktok ban, the entry of native app Moj strongly, 50 lakh downloads in a week




Here are the futures prices
Gold futures fell by 0.05 per cent on Monday. Given the decrease in spot demand for gold, delivery in August fell by Rs 25, or 0.05 per cent, to 48,021 per ten grams due to selling by participants. October contract gold fell by Rs 9 or 0.02 per cent to Rs 48,150 per 10 grams. 
At the same time, silver futures prices rose on Monday. Silver for delivery in September in the futures market rose by Rs 111 to 49,228 per kg on Monday.