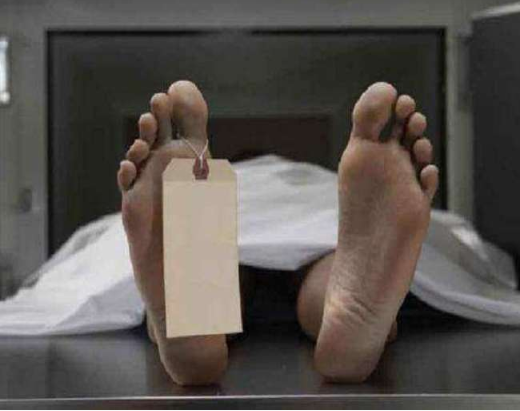 Lucknow [Ruma Sinha]. CoronaVirus Alert: Reports of inhuman treatment of dead bodies of coronas with corpses in the country and the world are coming to the fore. Even giving away dead bodies to family is not allowed. At the same time, many families are unable to muster the courage to perform the last rites of their dead bodies in fear of infection. Amidst all this, the Indian Council of Medical Research (ICMR) has revealed that the corona infection does not spread.
According to Dr. Deb Prasad Chattopadhyay, director of ICMR's National Institute of Traditional Medicine and the country's renowned virologist, there is no possibility of infection from the body. He says that in 4 to 6 hours after death, the cells of the body become dead. Corona infection is caused by the transmitting of the virus upon sneezing and coughing. This is the reason why there is no scope for infection from the corpse.




He says that if the dead body is kept and handled with precaution, then the funeral can be done by law according to religion. The body should also be disinfected from the hospital and given in a bag with the condition that the family will open the funeral without opening it, then there will be no scope of infection. The funeral with honor is also the right of the deceased.
It is known that due to fear of corona infection, reports of health workers throwing corpses in pits are continuously coming out in all countries. At the same time, there have been many such cases in the country, when the family has left the body and fled. Hardly anyone thought that his own family would shy away from attending the funeral. This situation is very inhuman and sad.
Also Read: India China tension: Indian Army ready to compete with China, 30,000 troops deployed in Ladakh




Where the World Health Organization (WHO) has not made any guidelines regarding cremation of dead bodies. At the same time, the guidelines issued by the Ministry of Health and Family Welfare, Government of India are also not clear. Due to which epidemics are being disrespected not only in India but also in the whole world.
According to ICMR, it is still not too late. There is a need to immediately issue guidelines for cremation, because people's feelings are being hurt. The Supreme Court has also expressed its displeasure over the disrespect of dead bodies.