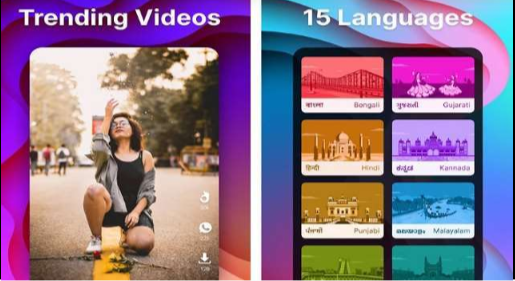 New Delhi, Tech Desk. The native short video making app Moj has received 50 lakh downloads in just one week of launching. It is an app owned by the social media platform ShareChat. Currently, the beta version of the Moj app is present on the Google Play Store. But soon this app can be introduced for iOS platform. Explain that the huge number of apps installed in the testing phase is clear that a huge space has become vacant after the ban of 59 Chinese apps, including Tiktok from the Indian market, due to which users are looking for an alternative app for TikTok app. And looking at using them. Because of this, most new especially native short video apps are getting a large number of installs.




The Moj app is currently available in 15 Indian languages ​​Hindi, Telugu, Marathi, Gujarati, Punjabi, Malayalam, Bengali, Tamil, Kannada, Odisha, Bhojpuri, Assamese, Rajasthani, Haryanvi and Urdu. After downloading the Moj app, users have to select their language. One can browse the feeds on the app and share their favorite videos with friends and family.
Also Read: India's COVID-19 Vaccine Trial "Marks Beginning Of The End": Centre




In the Moj app, users can share their videos as well as watch other's videos and also share them. The video has a time limit of 15 seconds. That is, users can create a 15-second video and filter and share it. The interface of this app is very simple. In this, you can also share a video on social media platforms like Facebook, Instagram, WhatsApp and Twitter. The Moj app has many content like dance, comedy, Vlog, food, DIY, entertainment, news, funny videos, songs and love shayari.