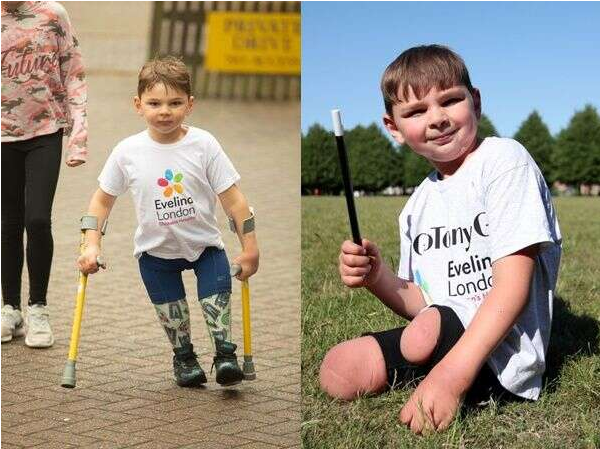 Since the corona virus, people have started raising funds for hospitals. Somewhere running a marathon on their terrace, some one is cycling at home, some one has raised money through online streaming. Even 96-year-old Captain Tom Moore was a subject of discussion in the past. Now a 5-year-old disabled child has raised more than Rs 9 crore for the hospital by walking 10KM.
The name of this child is Tony Hudgell. According to Reuters , Tony, a native of Kent, England, has a leg problem since childhood. Despite this, he participated in the 10 km walk. However, they cannot even walk properly. But he took this task and completed it. He raised one million pounds through the fund. According to Indian currency, which makes more than 9 crores rupees.




Started running in February only
Paula Hudgell is her mother, telling her that some new organs of Tony have been installed in February itself. After which they started walking. At the same time, Tony says that this challenge was very fun. For information, tell that Paula has adopted Tony. She says that she had adopted four-month-old Tony from Alvina London Children's Hospital.




Also Read: Now recharge plans will be expensive, price may increase twice
Was in bad shape
Paula said that in 2016, she and her husband adopted Tony. He was in a very bad condition at that time. Some parts of his body did not work. He was extremely underweight. Then he brought her to his house. Consultant Michail Kokkinakis explains, 'Tony is a very brave child. He has had many operations but he does not lose courage. Today he is very confident and an inspiration for the world too. '
This change was seen by Tom Moore
Captain Tom Moore, 96, walked 100 laps in his garden and raised 33 million pounds. Only then did Tony decide to do something like this. Paula says that Tony is very fast now. Now he has got new legs. Tony says that he wants to grow up to be a police officer and catch the thieves.