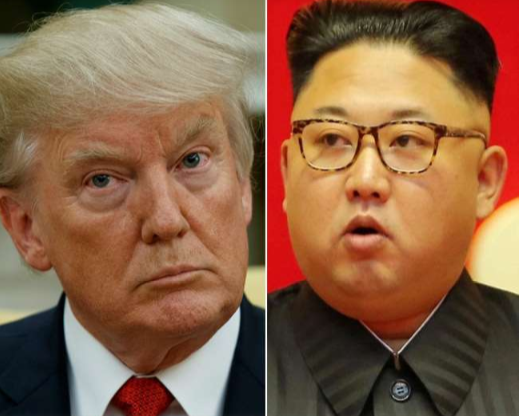 Seoul, ep. North Korea has been a headache for America for a long time. Kim Jong-un nuclear missile tests are being carried out despite President Donald Trump's explanation. Meanwhile, North Korea on Saturday reiterated that it had no plans to begin nuclear talks with the US. He said that it cannot be started until Washington gives up policies hostile to it.
North Korea's first deputy foreign minister Choi Sun Hui's statement came a few days ago when John Bolton, former National Security Advisor to US President Donald Trump, told reporters that Trump was the North Korean leader ahead of the presidential election in the US Want to have another summit with Kim Jong-un. The Trump administration will be shocked by the North Korean statement.




Also Read: Russia's cleanliness in the case of killing soldiers in Afghanistan, know what special envoy of Putin said
Even before Choi's statement, North Korea has said several times that it will not give Trump another gift of high-level meetings to highlight his foreign policy achievements until he gets something concrete in return. He said, "Is it possible that there is a dialogue or meeting with the US that is adopting a hostile policy towards North Korea, regardless of the agreements reached in the summit in the past?"
Choi said, "We don't see any need to have a face-to-face meeting with the US, because he considers the North Korea-US dialogue as nothing more than a gimmick to deal with his political crisis." Trump and Kim have met three times in the past.
Significantly, there have been several talks between Donald Trump and Kim Jong-un to establish peace, but no solution has been found. The United States has also imposed several restrictions on North Korea, but despite this it is not willing to accept it.