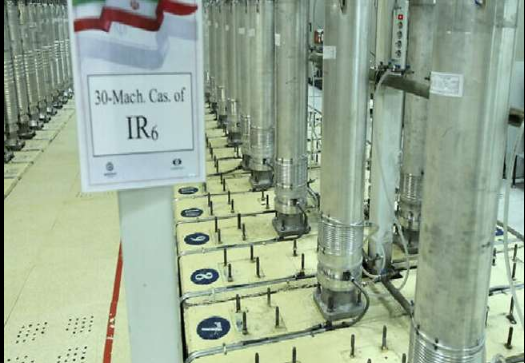 Jerusalem, agencies. Israel has ruined Iran's nuclear base with a vigorous cyber attack. While one explosion took place at the uranium enrichment center, the other exploded at the missile manufacturing center. According to the report by Kuwaiti newspaper Al Jarida, these attacks were carried out in the past. On the other hand, Iran has threatened to retaliate against the country which carried out the cyber attacks.
Also Read: Russia's cleanliness in the case of killing soldiers in Afghanistan, know what special envoy of Putin said
The newspaper quoted sources as saying that the Israeli cyber attack opened fire on Thursday morning in Iran's Natanj Nuclear Enrichment Center and triggered a massive explosion. This entire center was built underground. Sources said Iran's nuclear program went back almost two months due to the Israeli attack. The Nataj is located 250 km south of the capital Tehran. The entire center has been built 25 feet below the ground in view of protection from air strikes. There is also a fuel enrichment center in an area of ​​one lakh square meters. A photo has been released concerning the damage to the building.




This place was a missile production center
Al Jarida said that on 26 June, an Israeli F-35 stealth fighter jet attacked an Iran hideout in the Parchin area and dropped several bombs. It is believed to be a missile production center. Indeed, Israel says Iran is constantly upgrading its weapons and missiles and supplying it to the anti-Jewish Hezbollah. Let us tell that Israel has not confirmed both these attacks. Earlier, there were reports that Iran tried to hack the Israeli water supply in April. Iran's attack was foiled by Israel's cyber defense. If Iran had succeeded in this effort, it would have been able to increase the amount of chlorine under water to dangerous levels. This would also create water crisis in the entire country.