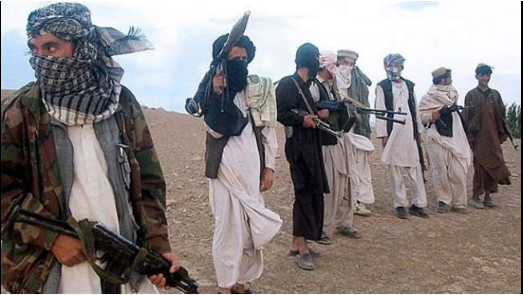 State Bureau, Srinagar. Security forces are taking strict steps one after the other to make Kashmir terror-free. For the elimination of terrorists, the police has now made a hit list of top-12 terrorists. The hit list has three Jaish-e-Mohammed, five LeT and four Hizbul terrorists. In this, Jaish's operational commander in Kashmir, Ghazi Rashid and Lumbu, has placed Dr. Saifullah of Hizbul and Usman and Nasrullah alias Nasir of Lashkar at the top. Around 170 terrorists are currently active in Wadi. They will be killed soon. Confirming this, IGP Kashmir Vijay Kumar said that terrorists have now started using mosques not only to save lives, but also for attacks on security forces.
Terrorists hiding in mosques
The attack on Sopore in Baramulla district in North Kashmir was also carried out by terrorists hiding in the mosque on Wednesday. Therefore, he now urges all mosque managers and Aukoff committees to stop terrorists from using mosques. Talking to reporters on the occasion of completion of his six months as the IG of Kashmir Police Range, Vijay Kumar said that out of 118 terrorists killed in Kashmir in the last six months, 107 were locals and 11 foreigners. The terrorists killed include 57 of Hizbul Mujahideen, 24 of Lashkar, 22 of Jaish, seven of ISJK, seven of Ansar Gajwat Ulhind and one of Alabdar. These include six elder commanders Riyaz Naiku, Fauji Bhai, Qari Yasir, Junaid Sahrai, Haider of Lashkar and Burhan Koka of AGH.




Youth getting away from terrorists
Regarding the recruitment of local youths in terrorist organizations, the IGP said that it is less if compared to the last year. Last year, 129 boys became terrorists from January 1 to June 30, 2019. At the same time, only 67 boys have turned terrorists this year. Of these, 24 have been killed and 12 have been arrested. The rest are active in various terrorist organizations. During this time 15 civilians have also been killed in terrorist incidents. The IGP said that if a local youth who became a terrorist some time ago, if he surrenders, returns to the mainstream, we will not take any legal action against him.
Also Read: Haryana's tick-talk star happy about ban on Chinese app, says nothing above country
This is hit list
In the hit list, Jaish-e-Muhammad 1. Lambu Bhai 2. Ghazi Rashid, Lashkar-e-Taiba 3. Usman, 4. Sajjad 5. Yusuf Tantray 6. Isaac 7. Nasir alias Nasrullah, Hizbul Mujahideen 8. Saifullah 9. Farooq 10. Ashraf Maulvi 11. Jahoor




Terrorists have no shortage of weapons
IGP Vijay Kumar said that there is no shortage of arms with militants in Kashmir. 62 assault rifles, 9 SLR rifles, an M-2 carbine, a Pika gun and 44 pistols were recovered from the 118 terrorists killed in the last six months. Terrorists use pistols to carry out attacks in crowded areas.
During the operations, soldiers will not have mobile
The IGP said that police or central paramilitary forces would no longer be able to carry mobiles with them during counter-insurgency operations or while on duty. Many times operational problems arise due to mobile phones. During the encounter, the jawan gets distracted when he gets a call from home. In the year 2018, we found that sentries from various security camps turned on the phone at night and with its light the terrorists tracked down its position and targeted it from a distance. A policy will be formulated on this soon in the integrated headquarters meeting.