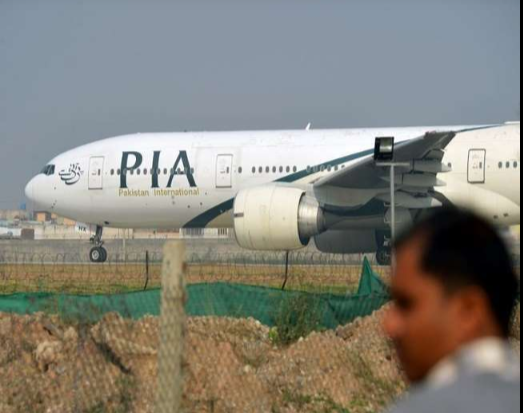 Islamabad The European Union (EU) has banned Pakistan International Airlines (PIA) flights for six months due to security reasons. After this, Pakistan has announced to stop the service of PIA for European countries.
The European Union Air Safety Agency (EASA) has said that the suspension of PIA aircraft will take effect from July 1. The decision was taken by the European Union Air Safety Agency after declaring 262 Pakistani pilots as fake, whose license was declared 'suspicious' by the country's aviation minister. The PIA can appeal against this. Airlines said EASA is trying to address the concerns. Steps such as appealing against the verdict can also be taken. 




Also Read: Gas leak in northern Tehran, horrific explosion in medical center, 19 people dead
European Union Air Safety Agency took steps due to security reasons
The EU has imposed the ban following a statement by Pakistan's aviation minister Ghulam Sarwar Khan, in which he said that one-third of the PIA pilots had fake licenses. He also said that at least three recent air accidents have occurred due to the negligence of the pilots, including the incident on 22 May.




PIA lost lakhs in ticket scam
Pakistan International Airlines did not even recover from the shock of the fake license of pilots that it lost millions in the special flight ticket scam. The officials scammed over Rs 80 lakh in ticket sales of these special flights to Europe. Officials also sent 50 passengers from Italy and France who had already purchased tickets by special flights. However, ticket takers were not to be sent in advance by special flights.