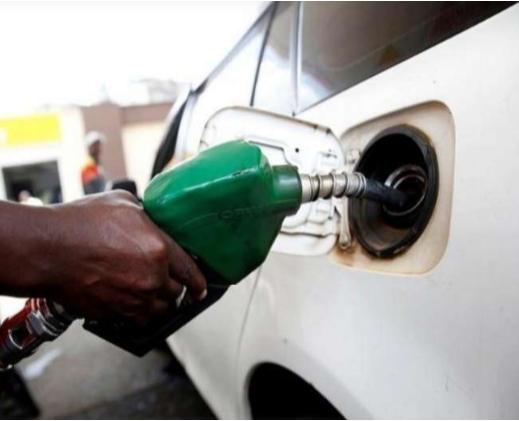 New Delhi, ANI. Petrol Diesel Price in Delhi Today News: The people of Delhi-NCR, facing inflation in the form of increase in the prices of petrol and diesel, got a big relief on Tuesday. Oil marketing companies have not increased the prices of petrol and diesel on Tuesday, the 24th day. Like Monday, petrol is being sold at Rs 80.43 per liter in Delhi on Tuesday, while the price of diesel remains at Rs 80.53 per liter. 
Petrol in Mumbai is priced at Rs 87.19 per liter, while diesel is selling at Rs 78.83 per liter.
Petrol in Chennai  is getting Rs 83.63 per liter and diesel Rs 77.72 per liter.




Petrol in Bangalore is priced at Rs 83.04 per liter and diesel is selling at Rs 76.58 per liter.
The price of petrol in Kolkata is Rs 82.10 per liter and diesel is Rs 75.64 per liter.
Significantly, in protest against the continuous increase in the price of petrol and diesel, the Delhi Congress on Monday demonstrated at the petrol pumps in Delhi-NCR. During the performance, someone was seen watching the strange sight, while some bull and buffalo were seen pulling the car from the ropes along with the car.
Congress workers led by Delhi Pradesh Congress Committee President Anil Chaudhary protested against the BJP at most petrol pumps across Delhi. For three weeks, the central and Delhi governments have been continuously increasing the prices of petroleum products under pressure from oil companies.
Also Read: SSC JHT Notification 2020: Junior Hindi Translator Exam to be held for 283 posts, SSC notification released




State President Anil Chaudhary got on a horse carriage to go to Raj Niwas to submit a memorandum to the Lt. Governor. In the memorandum, he demanded the immediate withdrawal of oil prices, but he and other Congress workers were detained by the police at the Civil Lines petrol pump near IP College. All were taken to the Maurice Nagar Police Station, where an FIR was registered against them. State Vice Presidents Jaikishan, Abhishek Dutt, Shivani Chopra were also present on the occasion.
Congress leaders also alleged that the Delhi Police was in favor. No case is registered against the BJP leaders and activists who organize mass demonstrations on issues affecting the common people, but when the Congress leaders and workers raise their voice in the public interest, by putting clauses against them Cases are registered.