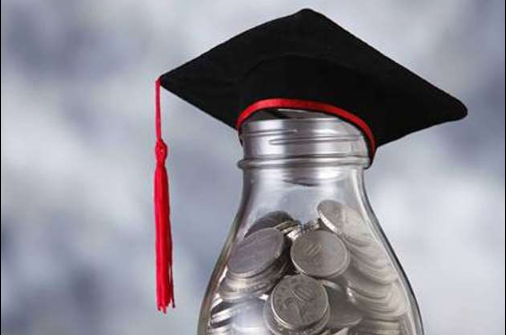 New Delhi, Business Desk. Today it is easier and cheaper to get education loan than five years ago. In addition, with the rising cost of education, education loans have become a facility through which students can fulfill their dreams. So, if you are willing to study in the top educational institutions in the country and are looking for a loan with repayment leave or moratorium, it can help you.
What are the banks offering loans for
Fee for college / school / hostel.

Examination / Library / Laboratory fee.

Life insurance premium for the student, if applicable. Loan for books / equipments / uniforms.

To complete the course if necessary, purchase of computer at reasonable cost.

Any other expenditure required to complete the course – such as study tours, project work, thesis, etc.
Who can get a loan
The person should be an Indian citizen.

He should be admitted to regular full-time degree / diploma courses at premier institutions

Part time Post Graduate Program in 'Executive for Management in Executives' offered by Indian Institute of Management (IIM) in all institutions.

Postgraduate Program in Management for Senior Executives (PGPMAX) offered by the Indian School of Business (ISB) Hyderabad and Mohali Campus.





On this issue, we spoke to tax expert Balwant Jain, he said that students should first decide where to take their admission. Which institute and which course you want to enroll in. It has to be decided first. After this, Jain said that banks do not usually demand third party guarantors for education loans up to Rs 4 lakh. He said that the institutions for loans will first ensure that you are taking admission there. 
Balwant Jain said that in the payment of interest in income tax, there is a benefit of no limit. He said that in income tax, there is an advantage in paying interest without any limit. This benefit is given for 8 years from the start of the claim and if the student and his father have given a joint application, then the student's father can also claim. You can start the education loan repayment one year after the end of the course or six months after getting the job. The first of the two can be done.  
Education loan process




Students or their parents can take education loan from banks for children's graduation, post graduation or professional course. However, educational institute should be recognized by the government. It may be easier for you to take an education loan from the bank where you already have an account.
Also Read: Chinese App Ban in India: Ban on 59 app including Tiktok, import from China will soon be banned
Know which bank has an interest rate on education
SBI 8.85% for studying in India and 10.00% for studying abroad

Axis Bank Education Loan- 13.70% for studies in India and abroad 

Bank of Baroda Education Loan- 8.40% in India, 9.15% abroad

Union Bank of India – 10.20% in India, 10.20% for studies abroad as well
How much does the loan get




Normally, banks provide education loans ranging from Rs 10 to 15 lakh for studies in the country. In case of studies abroad, this amount can be more than Rs 20 lakhs. Loan amount is not regulated and banks or financial institutions can give less or more than this.