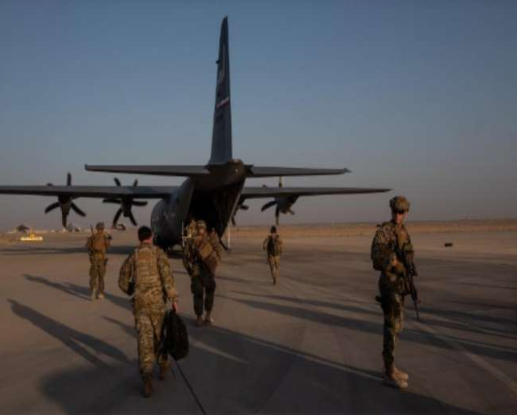 New Delhi, New York Times News Service.  US intelligence officials are shocked to know that it has given a very shocking information. Intelligence officials said that the Russian military intelligence unit offered a reward to Taliban-linked militants for killing coalition US Army personnel stationed in Afghanistan. Officials of the Russian military unit asked the Taliban-linked militants to attack and weaken an army that would end the long-running fighting here. 
The United States concluded months ago that Russia wants to destabilize the countries of the West, because of this, the forces that have been deployed there to maintain peace are now preparing to create an abstinence in this way. Earlier this year, Taliban militants were offered prizes for attacking American soldiers in this way.
One thing has also come to light that there are links between Islamic terrorists and armed criminal elements. It is also believed that he has amassed large sums of money to attack American soldiers in this way. It may be recalled that twenty Americans were killed in the war in Afghanistan in the year 2019, but at that time these killings were under suspicion.




Officials said that this intelligence was passed on to President Donald Trump. The White House National Security Council then discussed the problem in a meeting in late March. The authorities had prepared a list of possible options keeping these things in mind.  
If there is support from Russia to encourage the killing of American and other NATO troops, it is a matter of concern in itself. Knowing such things, soldiers will be angry with Russia. However, this would be the first time the Russian spy unit has adopted such a strategy to attack Western troops.
After this kind of information comes out, the US says that if any such attacks with the Taliban resulted in the deaths of their soldiers, then there will be a great expansion of war against Russia. Cyber ​​attacks will be carried out to create unrest, a strategy will be adopted to destabilize opponents.
Russian President Vladimir Putin's press secretary Dmitry Peskov said that if anyone targets him, he will respond. A Taliban spokesman tried to get his comment about this, but he did not respond. Spokespeople for the National Security Council, the Pentagon, the State Department and the CIA declined to comment.




Officials familiar with intelligence officials did not mention the White House's delay in deciding to respond to intelligence about Russia. While some of his closest advisers, such as Secretary of State Mike Pompeo, have advised more radical policies toward Russia.
Trump was strongly suggested at a summit in Helsinki in 2018. He rejected Putin's belief that the Kremlin interfered in the 2016 presidential election. Trump criticized a bill banning Russia when it signed into law after being veto-proof prominently passed by Congress. 
Also Read: Petrol becomes expensive by 26 rupees a day in Pakistan, price of 1 liter more than 100




Officials explained these things in detail on the condition of anonymity. He said that this information from the intelligence system has been kept secret but the administration gave detailed information about it this week which includes sharing information about it with the British Government.
The intelligence assessment is based on interrogation of Afghan militants and criminals, at least in part. When the world is troubled by Corona, such disclosures are now coming to the fore. Although officials had gathered intelligence earlier in the year, there was also a meeting at the White House.