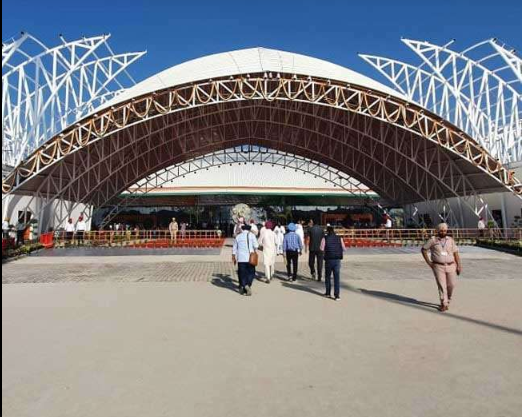 Islamabad, ANI. In view of the death anniversary of Maharaja Ranjit Singh, Pakistan has decided to open the Kartarpur Sahib Corridor for all Sikh devotees from June 29. All preparations have been made for this. Pakistan Foreign Minister Shah Mehmood Qureshi gave this information on Saturday.
The Pakistani foreign minister gave this information through micro-blogging website Twitter and wrote, 'The doors of religious places around the world have opened to the devotees. Now Pakistan is also preparing to open the Kartarpur Sahib Corridor. Information about this has also been given to India. The External Affairs Minister further said, 'We are preparing to open it to all Sikh devotees on the occasion of the death anniversary of Maharaja Ranjit Singh on 29 June.




The Kartarpur Corridor was closed by the Government of India from 16 March due to Kovid-19. After which devotees were stopped to visit the Gurdwara Sri Kartarpur Sahib in Pakistan. Officials of the Department of Customs and Health posted at the passenger terminal said that the corridor will remain closed until the risk of novel corona virus is reduced. It is noteworthy that this corridor was opened on November 9 in 2019 after 72 years of waiting. After opening the corridor, in 128 days, 62 thousand 2 hundred 6 people visited the Gurdwara Sahib.
Also Read: US Intelligence gave shocking information, White House officials stunned to hear




The Kartarpur Sahib Gurdwara was opened on 9 November 2019 on the 550th birth anniversary of Guru Nanak Devji. Sikh communities have been demanding visa free for a long time here. It is one of the most sacred pilgrimage centers of the Sikhs. It is noteworthy that the distance of India from Gurdwara is nominal 3 kilometers.
Guru Nanak, the founder of Sikhism, came to Kartarpur in 1522. Guru Nanak is believed to have lived here for the last 18 years of his life. A gurdwara was built in Kartarpur where Guru Nanak Dev died.