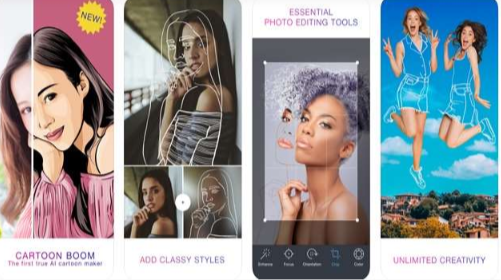 New Delhi, Tech Desk. Photo editing app Photo Lab is trending a lot in India, this app has been present on Google Play Store for quite some time. But right now it is becoming increasingly popular in India. Bollywood actors are using this app indiscriminately with common people. The Photo Lab app is available for Android as well as iOS users. Anyone can download it for free. The app has more than 850 filters and effects. According to the Android Play Store, the Photo Lab app has been downloaded over 100 million times. After downloading the Photo Lab app once, you will see many filters in the feed, which the user will be able to use. These are in the feed trading, resent and top three categories.
Also Read: Rajasthan: Night bus services of roadways will start on 100 routes from June 30, preparations begin
How to Create AI Cartoon Portrait




Open the Photo Lab app first
After this one has to click on AI Cartoon tab.
After this, the app will ask for access to the users' gallery.
After this, filter the filter of the photo you want to make AI
Will have to apply.




For more effect, click on Click on + Sign below. 
How safe is the use of the app
The two companies running this app are VicMan and Linerock Investment. These are known as the Pho.to website. According to the company's claim, he has nearly 10 years of experience in this field. It also has more than 160 million users worldwide. Many of the numbers recorded on this website are from Russia. But the authenticity of this website could not be verified. But it is so clear that the app asks the users permission to access the photo, then processes it on the company's server. In such a situation, there are many questions related to accessing third party photos, which are yet to be answered.