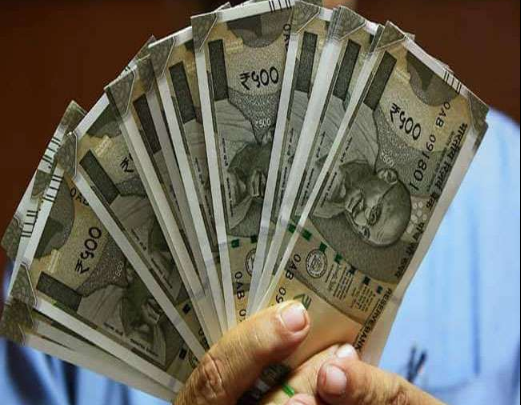 New Delhi Retirement Fund Managing Organization EPFO ​​said on Monday that it has released Rs 868 crore with arrears of Rs 105 crore for disbursement of pension. Arrears will be paid to eligible pensioners after the implementation of the communication scheme. A release issued by the Ministry of Labor stated that the government accepted the very old demand of employees on the recommendation of the Central Board of Trustees, the apex decision making body of the EPFO. Under this, the commuted value of pension is applied after 15 years. "The Employees Provident Fund Organization (EPFO) has issued a pension of Rs. 868 crores with arrears of Rs. 105 crores for payment of pension with commuted value," the release said.




This release stated that there was no provision for reinstatement of previously commuted pension and that pensioners would get less pension throughout their life in lieu of communication. The Ministry has stated that this is a historic step taken under the Employees Pension Scheme 1995 for the benefit of pensionership. 
Also Read: Maruti Suzuki, HDFC Bank to offer flexible car EMI schemes starting from Rs 899 per month
EPFO pensions 65 lakh pensioners through its 135 regional offices. The release said that EPFO ​​officials and employees have processed the pension amount of May 2020 despite all the difficulties during the Kovid-19 lockdown so that the pensioners do not face any difficulty in getting the pension as per the scheduled schedule.  




Earlier in February, the Labor Ministry implemented the EPFO's decision to restore the pension communication system under EPS-95. This will benefit 6.3 lakh pensioners.  
Partial withdrawal from the pension fund by the subscriber provides less pension for up to 15 years. This arrangement is called pension communication. Following the ministry's decision, these pensioners are also entitled to receive full pension after completion of 15 years.