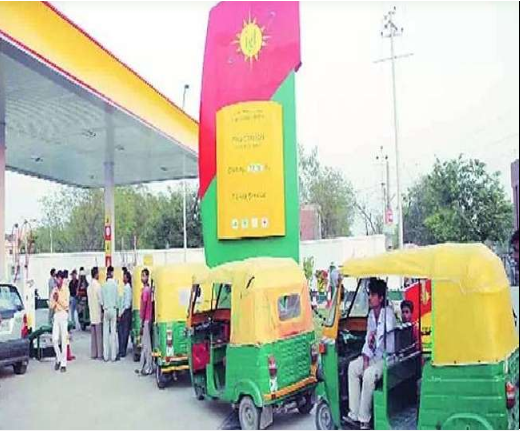 New Delhi, Jagran Correspondent.   CNG prices have increased in Delhi-NCR. Indraprastha Gas Limited (IGL) has increased the price of CNG by one rupee, citing increased expenses due to Corona. It will now be available in Delhi for Rs 43 instead of 42. Similarly, CNG will be available at a new rate of Rs 48.75 in Ghaziabad, Noida and Greater Noida, 50.85 in Karnal and Rs 54.15 in Rewari. Earlier on April 3, the price of CNG was cut by Rs 3.2. 
New rates will apply from Tuesday 




The new CNG rate will be effective from 6 am on Tuesday, June 2, Indraprastha Gas Limited (IGL) says that the vehicles on the roads were quite low during the lockdown period. At that time, the sale of gas was reduced to 15 to 20 percent, while the expenditure in other items including giving salary to the employees remained as before. Due to this, he has suffered. IGL supplies CNG for vehicles in Delhi and adjoining areas and PNG for home kitchens. However, there has been no change in the rate of PNG.
Also Read: LPG cylinder price hiked from today. Latest rates here
Big drop in fuel consumption  




The lockdown has been in force in the country since March 25 due to the spread of the corona virus. A large decline in fuel consumption has been observed due to restrictions on vehicular traffic or significantly reduced movement. Fuel sales are believed to have fallen by nearly 90 percent. Now that lockdown has been opened in some places in Unlock 1, CNG sales have not increased yet and sales have not increased, but Indraprastha Gas Limited (IGL) has to bear its expenses. The gas company has to continue to bear its expenses on paying salaries, fix charge, maintenance and rent of electricity connections. Hence the company has increased the rates of CNG.