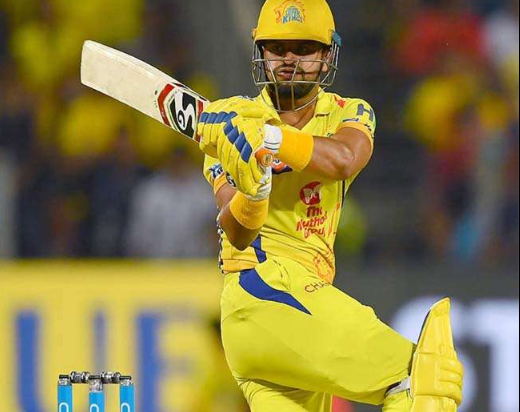 New Delhi Suresh Raina is the star batsman of Chennai Super Kings (CSK). Raina attended a live session of CSK where he met fans too. During this live session, the anchor of the show asked Suresh Raina a very funny question and Raina also answered it in a very light and funny style. Anchor asked which of the two players would you like to be your Quarantine Partner. CSK shared the video of this conversation of Raina on his official Twitter account. 




With this question, the condition was that they have to tell the names of two different players, one of whom is an Indian and the other is a foreigner. Raina thought for a few moments to answer this question and then the two players he named were extremely shocking. He did not name Dhoni. By the way, Dhoni has a very good tuning with Raina and Mahi also likes him a lot. Raina named Team India and CSK all-rounder Ravindra Jadeja as an Indian player. 




Also Read: Priyanka Chopra's sister Meera gets angry after seeing this person eating live locusts, shares this video




Raina argued that he is a very funny, interesting and fun kind of person. I would like to have a quarantine with them at their form house so that I can learn horse riding there. At the same time, as his second partner and foreign player, he selected another fellow player of CSK, Dwayne Bravo (DJ Bravo). Raina said that Bravo has this ability that he will always keep you happy. They will make and recite songs. Apart from songs, they also dance and through their art they will entertain you. To be honest, Bravo is a very funny and positive person. No one can be bored with them.