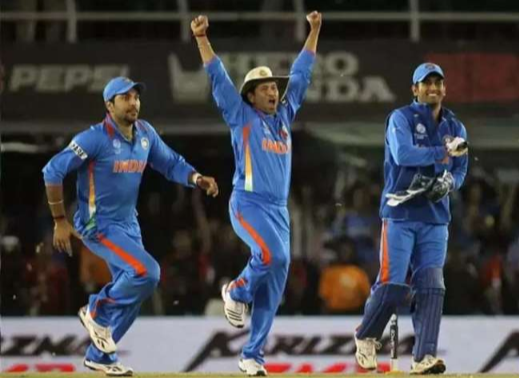 New Delhi Sreesanth is putting his words on social media these days and he is making a lot of headlines. Now he has selected his favorite all-time best ODI team. He has chosen Sourav Ganguly as the captain of his team. The amazing thing is that Sreesanth has not played much matches under the captaincy of Ganguly, yet he selected Ganguly as the captain. 
Sreesanth said that there was a lot of aggression in the captaincy of Ganguly and perhaps that is why he selected him as captain while MS Dhoni is also in his team. He chose Sachin Tendulkar and Sourav Ganguly as openers in his team. At the same time, he has placed former West Indies stylish batsman Brian Lara at number three. 




Also Read: Lockdown: Temples, mosques and gurudwaras to open in Bengal from June 1: Mamta Banerjee
In his favorite team, Sreesanth has selected the name of Indian captain Virat Kohli to bat at number four. Apart from these, he selected AB de Villiers, Yuvraj Singh and MS Dhoni for batting at middle and lower order. He put AB to bat fifth, Yuvi sixth and Dhoni seventh. All three batsmen had the ability to finish the game and have done so many times. 




Jack Kallis is ranked eighth in his team by Sreesanth. Kallis has been a brilliant all-rounder in the world. He has probably bowled Kallis as an all-rounder although he mostly batted at number three. In his team, he chose Shane Warne as the spinner, while as a fast bowler, he included Glenn McGrath and Alan Donald in his team. He chose himself as a backup to his team and placed 12th. 




Sreesanth All-Time Best ODI XI
Sachin Tendulkar, Sourav Ganguly (captain), Brian Lara, Virat Kohli, AB de Villiers, Yuvraj Singh, MS Dhoni (wicketkeeper), Jack Kallis, Shane Warne, Alan Donald, Glenn McGrath.