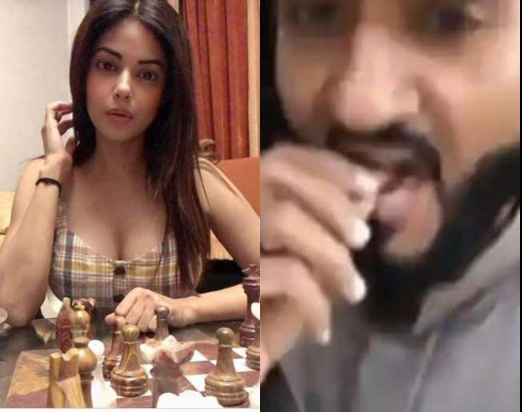 New Delhi After the corona virus, locust panic has taken place in many states of the country. This is now the second major cause of lockdown. These grasshoppers are destroying green fields in an instant. These locusts have started their terror in India too after waging havoc in Pakistan. Starting from Pakistan, now a locust of these locusts caused havoc in Rajasthan.
At the same time, it has now spread to other western states. So far they have been attacked in 6 states of the country. Meanwhile, a video is becoming fiercely viral on social media. In this video, a man is seen eating grasshoppers with great fervor. Seeing this video, Priyanka Chopra's cousin sister Meera Chopra has become very angry on that person. He has expressed his anger on the person being angry on social media.




Meera Chopra shared the person's video on her Twitter account and wrote in the caption, 'This forward video has been found. Is this video correct? Are people really eating grasshoppers? Have they not learned any lessons from the corona virus yet? Shocking. ' 
Also Read: Bahubali 2′ broadcast in Russia won hearts, people said – Russia and India like Bahubali and Katappa




In the video you can see that a man first takes out a bag of locusts from his car. Then a live grasshopper is taken out of it and then he breaks the grasshopper's leg and starts eating it by snatching it alive. After this, the video shows that many people are buying bags full of locusts. The video is becoming very viral on social media.




Talking of Priyanka Chopra's cousin Meera Chopra, Bollywood films have appeared in films like '1920 London' and 'Section 375'. She is very active on social media. Meera's social account is full of her hot and beautiful pictures.