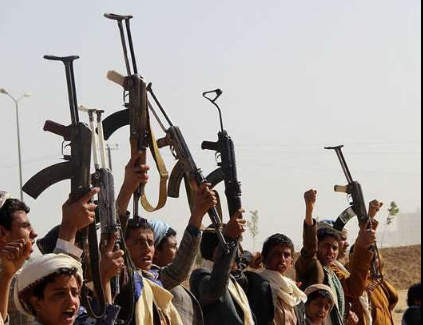 Naveen Nawaz, Srinagar: The Pakistan Army and its intelligence agency ISI have hatched a new conspiracy to spoil the situation in Jammu and Kashmir. Under this, preparations are made to infiltrate the famous Taliban militants into Jammu and Kashmir. These terrorists have also been trained by the Pakistan Army especially in accordance with the atmosphere of Kashmir. They are preparing to infiltrate from the Line of Control to carry out suicide attacks in the interior areas of Jammu and Kashmir. The Pakistani army will now intensify firing on Indian positions on the Line of Control (LoC) to infiltrate them. In Pulwama, an IED-equipped car is also being said to be a part of the new ISI plot.




Intelligence sources said that at this time the Pakistani intelligence agency was completely shocked by the killing of all the major terrorist commanders in Jammu and Kashmir. The terrorists have not been able to carry out any major attack during the last one year. He has also had to bear the brunt of the conspiracies on LOC and every time he has to face it. The recruitment of local terrorists has also come down considerably after the killing of big commanders. That is why the Pakistan Army and its intelligence agency together with the terrorist leaders have prepared a new blue print to spread terror in Jammu and Kashmir. Since the security forces are circumspect in every situation, their conspiracies are not being successful.




He said that the Pakistani Army has now decided to use Taliban militants to recruit and train local terrorists in Jammu and Kashmir as well as to carry out sensational incidents. About 20 Taliban militants have been given special training by the Special Service Group of the Pakistan Army in Jalalabad, Afghanistan, as per the atmosphere of Kashmir. The blueprint for infiltrating these terrorists in Jammu and Kashmir in the next one month is being woven.
Also Read: FDI reaches record level of $ 50 billion, most foreign direct investment from Singapore
Durdant terrorists arriving at Gurez and Mosquito sector:  Sources said that the Pakistani army has mobilized two groups of about 15 terrorists at the Sardari post in Ghulam Kashmir across the Gurez sector in North Kashmir to infiltrate the terrorists. Two groups of seven to eight terrorists of Jaish-e-Mohammed have been looking for an opportunity to infiltrate for a week in the Kel and Thajian beyond the Machhal sector. He said that seven LeT terrorists have arrived on their launching pad in the Natter area of ​​Ghulam Kashmir in front of Poonch. Together with these terrorists, the Pakistani army has also hatched a conspiracy to act in the KG sector.




Conspiracy of IED blasts at Panthachowk and Pampher in Srinagar:  Sources said the recovery of an IED-equipped car in Pulwama is only part of the new ISI plot. The Pakistani intelligence agency has directed terrorist organizations in Kashmir to carry out suicide attacks. Apart from this, they have been asked to attack security forces camps and to fly vehicles of security forces through IED blasts. He said that at the behest of their handlers sitting in Pakistan, the terrorists are looking to attack the Sopore, Kupwara bypass, Baramula Highway and Baramulla-Handwara road in North Kashmir. Apart from this, there is a conspiracy to attack Srinagar on the outskirts of Panthachouk and Pampore-Bemina section. Sessions reported that terrorists are plotting an attack on a checkpoint or patrol of security forces in Bijbehara in Anantnag and Yaripora in Kulgam.




There will be two more vehicle bombs:  According to sources, there may be two more vehicle bombs like Pulwama in Kashmir. These vehicle bombs have been built by Hizbul and Jaish at the behest of their Pakistani masters. Security forces are conducting operations to recover them.