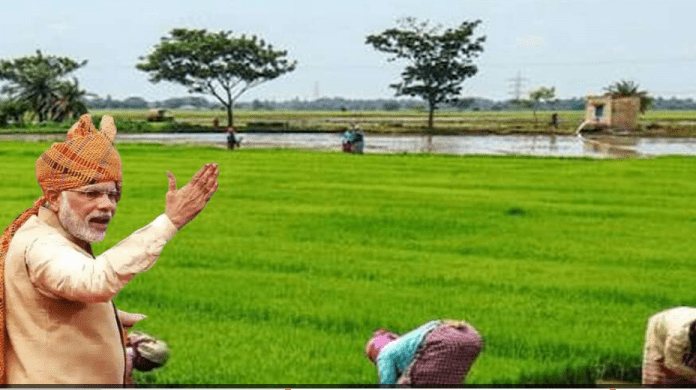 Prime Minister Kisan Samman Nidhi Scheme: Due to this mistake, you are not getting 6000 rupees annually, fix this and get benefits
new Delhi. Do you estimate that a spelling mistake will be so heavy on 70 lakh farmers. This is exactly what happened. Due to this mess in the paper, farmers have suffered a loss of about Rs 4200 crore. Till this mistake is not rectified, now such a large number of farmers will not be able to get the money of Pradhan Mantri Kisan Samman Nidhi Scheme.
Where did the mistake happen ?




There is a problem in the name and bank account number of the applicants of PM Kisan Scheme. Spelling of name is different in bank accounts and other documents. Because of which the automatic system of the scheme does not pass it. Vivek Agarwal, CEO of PM Kisan Scheme told in a conversation with News18 that the number of applicant farmers committing such disturbances is around 70 lakhs. While there is a mess in the Aadhaar card of about 60 lakh people.
Pending for verification are about 1.25 billion cases
Also Read:PF deduction: answers to many questions arising in the mind of 4.3 crore employees




meaning that despite applying for the scheme money, about 1.3 crore farmers across the country are deprived of a profit of Rs.6000 annually. There are many districts where a quarter to a quarter of a million farmers are pending for data verification. When the state government verifies the farmer's data and sends it to the center, the farmer gets the money.
9.68 crore farmers got benefit
The budget of PM Kisan Scheme is 75 thousand crore rupees. Modi government wants to give money to 14.5 crore people annually. But only 9.68 crore farmers have got the benefit. In total, 17 months have passed since the scheme started. To get maximum farmers registered, facility has been given to register themselves under PM Kisan Scheme.
How will the mistake be corrected ?
First of all, go to the official website of PM-Kisan Scheme. Go to its Farmer Corner and click on the Edit Aadhaar Details option.




-You will have to enter your Aadhaar number here. After this enter a captcha code and submit. As shown below.
-If your name is wrong only, that is, your name is different in the application and Aadhaar, then you can fix it online. If there is any other mistake, then contact it in your Lekhpal and Agriculture Department office.