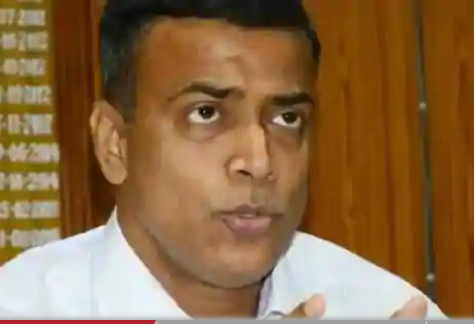 Bihar Board Matric result 2020:  The wait for 15.29 lakh students appearing for the matriculation examination from Bihar Board is over today. Bihar School Education Board (BSEB) declared the results of Bihar Board Matriculation today i.e. on Tuesday. The press conference was not held to announce this result due to the lockdown implemented due to the corona virus epidemic. Bihar School Examination Committee (BSEB) chairman Anand Kishore released the statement and informed about it.
The results of Bihar Board matriculation can be seen on the official websites of BSEB http://onlinebseb.in and http://biharboardonline.com. Apart from this,  you will also be able to check on your newspaper Hindustan's website www.livehindustan.com . 




Also Read: CBSE Board: Before the exam, it is important to know these rules of CBSE board, this is the latest update
Anand Kishore told that the result will be announced by Education Minister Krishnanandan Prasad Verma. On this occasion, R.K. Mahajan, Additional Chief Secretary, Education Department will also be present. A total of 15.29 lakh students attended the Bihar Board matriculation this year. There were 7.83 lakh girls among them. Bihar board matriculation examinations were held between February 17 and February 24.




The delay
in the result was released on March 24 by the Bihar Board's Inter result. The board was planned to release the matriculation results in the first week of April. But due to Corona virus epidemic and lockdown, the evaluation work of the copies was stopped. After this, the evaluation work of the copies was started again from 6 May. The board has so far completed the post evaluation process, verification and result uploading of the results.




Last year (2019) came the matriculation results on 6 April. 80.73 percent students passed. A total of 68.89 percent students passed the Bihar Board Matriculation 2018 examination. That is, the result was much better last year. In 2019, around 12 percent of the smoothens were passed. Sawan Raj Bharti of Simultala topped Bihar Board 10th. The first 8 ranks to get 8 students were from Simultala. Except for two in the top 10 students, all the other students were from Simultala. As soon as the Bihar Board 10th results are released, live Hindustan will immediately send an alert of the matriculation result on your mobile. For this, you just have to register now by clicking on the link given below.