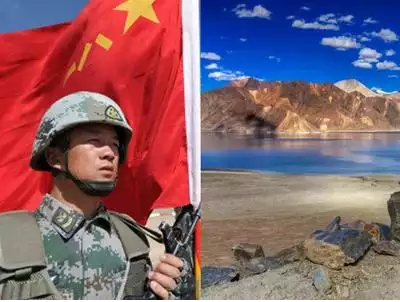 Sino India Border Dispute: The forces of China and India are continuously increasing their capacity near the Line of Actual Control (LAC) in Ladakh. Pangong Lake and Galvan Valley have emerged as action points.
New Delhi / Ladakh
Tensions between India and China in East Ladakh have been increasing. Now both countries have deployed their troops in large numbers there. According to the PTI, China has set up around 100 tents in the Galvan Valley within the last two weeks. He is also bringing machinery here which may be used for making bunkers. India is also steadily increasing troop deployment in Paigong Lake and the Galvan Valley. In many areas, India's position is better than China.




China is showing power on the border?
China has deployed a large number of Border Defense Regiment (BDR) personnel. India has also adopted the 'Mirror Deployment' strategy. This means that as much as manpower and resources will be employed by China, India will also respond in the same tone. China has not only invited troops, but has increased the number of boats in the lake. Helicopters are flying in the Galvan Valley for aerial surveillance. According to a report by The Print, China has deployed around 1300 soldiers here. India is also deploying troops accordingly. According to our partner TOI, India has forwarded some units of Leh's infrastructure design. Many more battalions have also been moved to Ladakh.
How did the situation worsen?
On May 5, about 250 Chinese soldiers and Indian soldiers clashed in eastern Ladakh. About 100 soldiers were injured on both sides. A few days later, troops of both countries clashed again in North Sikkim. Since then, East Ladakh remains a center of tension. The focus is on two points here. Pangong Lake and Galvan Valley. The northern edge of the lake is palm-like with 8 parts which the army calls 'Fingers'. India says that the LAC starts with the 8th finger, while China says the second. China has also made blocking points at this point. India controls parts up to the fourth finger. Six years ago, China attempted a permanent construction on the fourth part, but it was demolished after stiff opposition from India.




Also Read: Maldives thwarted Pakistan's nefarious attempt at OIC meeting, know what the answer is
China's actions never stop
In November last year, Union Minister of State for Defense Shripad Naik told the Parliament that in 2016, the Chinese army had shown an aggressive stance on the border 273 times. The figure rose to 426 in 2017, the same year the Doklam controversy took place. In 2018, China clashed 326 times. The data for 2019 has not yet been released by the government.
What is needed is that
China has always deployed troops on the border of missions like 'Operation Meghdoot' . India sends troops when needed. But given the actions China is doing these days, India is in dire need of a mission like 'Operation Meghdoot'. On 13 April 1984, India controlled the Siachen Glacier in Kashmir through this mission. Since then, India has been in control of the entire Siachen Glacier till date. Siachen is the highest battlefield in the world.




What is LAC controversy?
The boundaries of Line of Actual Control (LAC) are disputed. India says that LAC is 3,488 kilometers long while China considers it to be only 2,000 kilometers long. China does not consider Arunachal Pradesh as part of India. China asserts its authority over many LAC areas in Ladakh and Sikkim. Both armies do regular patrols on the LAC and the soldiers are often at loggerheads. However, the situation had not become so tense since 1962 that the matter reached the war. In 2017, the Doklam dispute of Sikkim was definitely the cause of the conflict between India and China, but that issue was resolved in about two and a half months.




connection of Pangong lake with the war of 1962
Pangong Lake in eastern Ladakh is a long, deep and land-bound lake. Situated at an altitude of about 14 thousand feet, this lake is located 54 kilometers south-east of Leh. This lake, 135 km long, is spread over 604 square kilometer like a boomerang.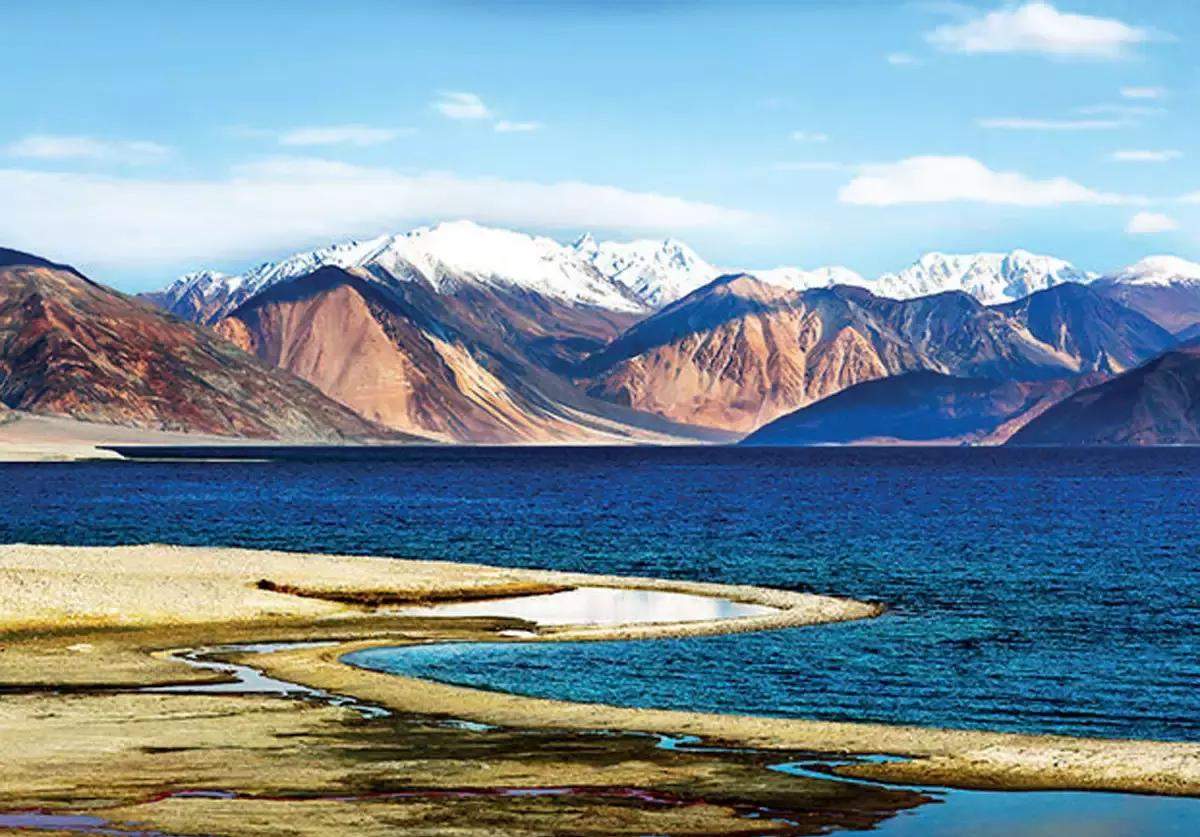 This lake freezes in winter. This lake falls in the path of Chushul approach. This is the path that China can use to attack. In the war of 1962, China launched a bigger attack than this.