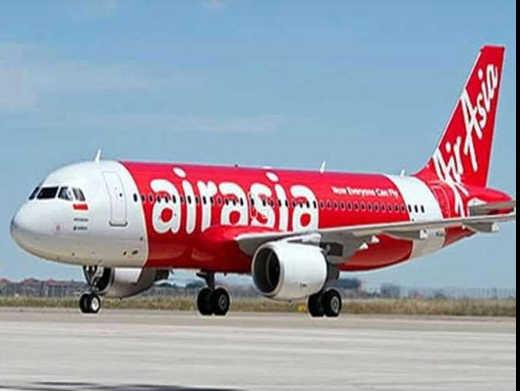 Domestic Flights quarantine Guidelines: Domestic flights are being started from Monday i.e. Monday to return home to those trapped in lockdown amid Corona crisis. There is a lot of anxiety about quarantining air passengers, due to which the Health Ministry has issued a guideline on Sunday. According to the guideline, the state is free to create quarantine and isolation protocols for domestic air travelers themselves. The Union Health Ministry has clearly stated that if an air passenger is not found to have corona symptoms, it will not be quarantined, but will be sent directly home, where it will have to isolate itself for 7 days. But the final decision has been left to the states to formulate a quarantine protocol based on their assessment.
What does the guideline say
In fact, the guidelines issued by the Ministry of Health for domestic travel have 12 points. It is worth noting from the 8th point point that when the air passenger gets out of the airport, what rules will he have to follow in that state. Passengers will undergo thermal screening at the exit point as soon as they arrive at the airport.




The guideline states that if a traveler does not have signs of corona, he or she will be allowed to go home, but must self-isolate for 14 days. During this period, if any symptoms arise, then they will have to inform the surveillance officer of the district state or center. In case of mild symptoms of corona, one will be taken to the nearest hospital. At the same time, if any traveler shows severe symptoms of corona, then he will be admitted to the dedicated Kovid Health facility.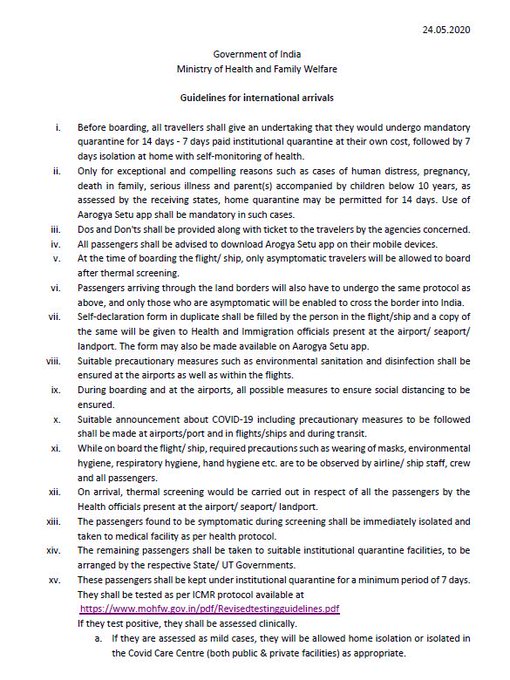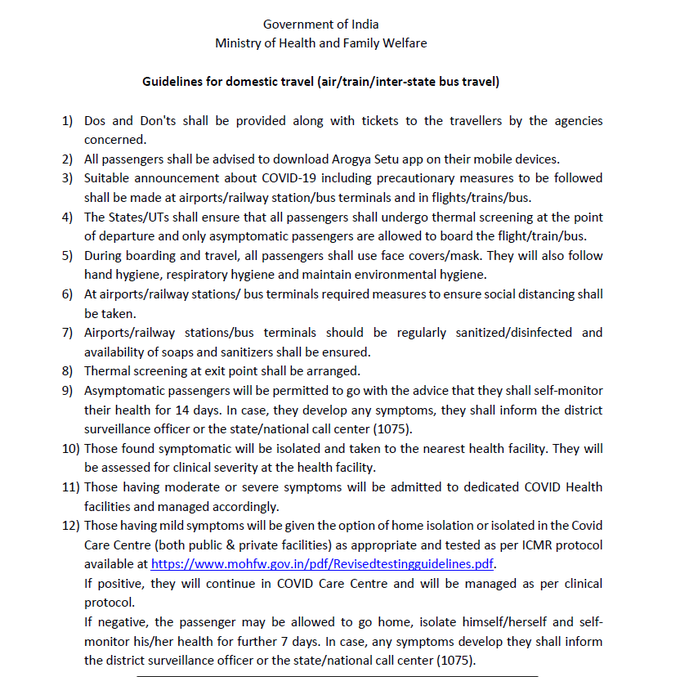 The number 12 point of this guideline makes it clear that state governments are free to make a quarantine or isolation protocol regarding the corona. That is, the air passenger of any state will go home or the quarantine center is dependent on the decision of the government of that state.




In addition, all travelers will have to download the Arogya Setu app on their mobiles. Not only this, they have to wear masks at all times and follow the social distancing rule.
also Read: Lockdown 4.0: Domestic flights to Ranchi-Delhi, Ranchi-Bangalore will start from May 25! Read work news
What Hardeep Puri said:




The day before, Civil Aviation Minister Hardeep Singh Puri said that passengers who do not have symptoms of Kovid-19 and have green status on the Arogya Setu App, do not need to be sent in quarantine. He also said that there is no contradiction between domestic flight services commencing from 25 May and lockdown being implemented by 31 May in India. Hardeep Singh Puri said in a live session on Facebook, "We have made it clear that if anyone has the Arogya Setu App and its status is green, it is like a passport. Why would anyone want quarantine. "Puri said that detailed guidelines have been issued by the ministry.
Domestic flights start from May 25
Explain that the airlines have been in the country for more than two months due to the lockdown implemented in the country to prevent the spread of corona virus. Now the government has decided to start domestic airlines on some routes on 25 May. The central government has made the Arogya Setu App mandatory for all passengers during domestic air travel. However, children below the age of 14 years are exempted from this.
Know which states have quarantine rules:
Maharashtra  in accordance with the rules laid down by the government, after the screening on landing Maharashtra arrived each passenger will be sent to compulsory quarantine for 14 days in the big hotels.
Delhi




Every Indian arriving at the Delhi airport will have to go through a 14-day quarantine. Even if there are no symptoms of corona virus in them, it will be necessary. However, earlier the government allowed home quarantine for passengers not showing signs.
Punjab and Rajasthan 
According to the advice of the Punjab government, people returning to Punjab will have to quarantine themselves for 14 days. It will be necessary even if they do not have symptoms of corona. The Rajasthan government has made 14-day quarantine mandatory for all visitors to the state.
Bihar and Jharkhand 




People coming to Bihar and Jharkhand will have to live in a 14-day quarantine facility by paying money. However, in Jharkhand, the government is arranging quarantines for 500,000 people.