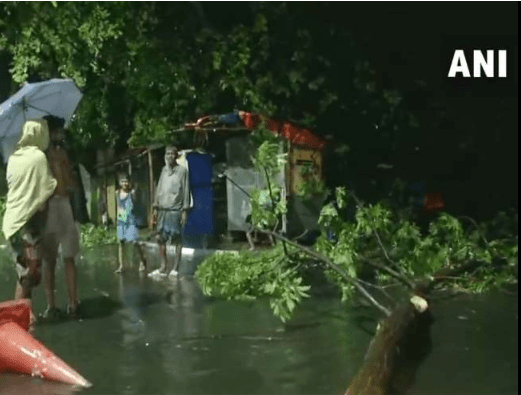 Kolkata / Bhubaneswar / New Delhi, Agencies / Bureau . Hurricane Amphon in the Bay of Bengal hit the coast, wreaking havoc between Digha in Bengal and Hatia in Bangladesh at around 2.30 pm on Wednesday. During this time the wind speed was up to 190 kilometers per hour. The storm in Bengal has caused a lot of destruction. 12 died due to the cyclone. Several people have been reported injured. Thousands of trees were uprooted. The heavy wind and heavy rain have caused heavy losses. Along with the kutcha houses, many old pucca buildings also collapsed in many areas including Kolkata. According to reports, around 5200 houses have been damaged in the North 24 Parganas district.




Dam on the broken rivers 
According to the state correspondent, the electric poles, lampposts, telephone towers, along with the traffic signal collapsed, broke into the embankment of the rivers. Regarding the emphon, Chief Minister Mamata Banerjee said that this devastating storm has caused huge destruction in South Bengal. After the storm collided with the Sagradwip, the wind was blowing at a speed of 135 to 140 km, the devastation that is going on is unthinkable.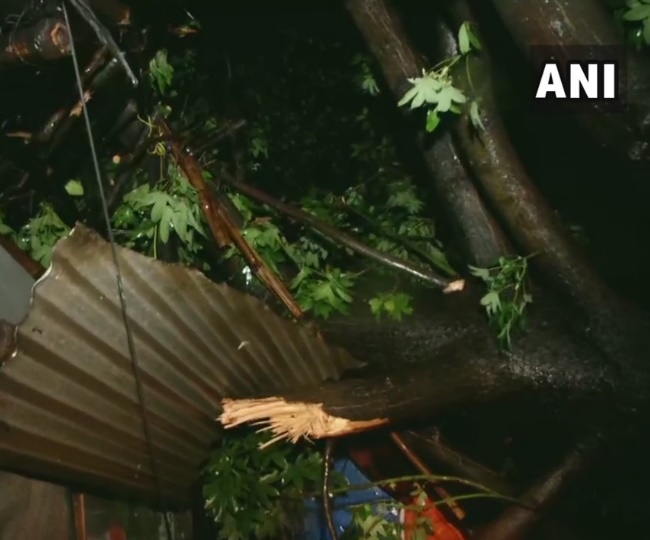 Loss to secretariat too 
Chief Minister Mamata Banerjee was present in the control room set up for Amphon at the secretariat. The magnitude of the cyclone can be gauged from the fact that the glass of many gates and windows of the secretariat has been broken. Mamta said that according to the reports reported till 9 pm in Bengal, 12 people have died in Kolkata, Howrah, Hooghly, North and South 24 Parganas districts due to felling of trees. Most of the deaths have been caused by the grip of trees. Congress interim president Sonia Gandhi and General Secretary Priyanka Gandhi Vadra telephoned Mamata and inquired about the situation.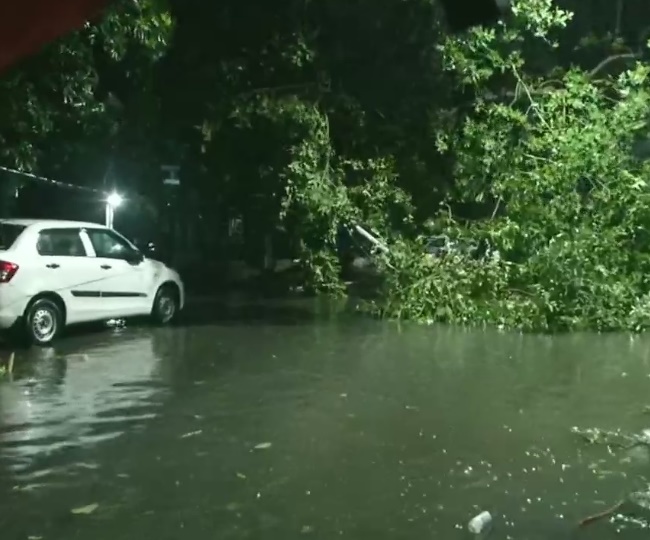 Destruction in Kolkata too 
In view of the storm, operations at Kolkata-based Netaji Subhash Chandra Bose International Airport were called off in the evening. Hundreds of trees have collapsed in Kolkata. Wind speeds in Kolkata ranged from 120 to 133 km / h. Kolkata has received 180 mm of rain in three hours and many areas have been submerged. Roads, electricity, bridges, communication systems have also completely collapsed in many districts of South Bengal.
Also Read: Cyclone Amphan Live Tracking: powerful Amfan cyclone, speed reaches 200 KMPH in center, high alert




There is a possibility of loss of more than one lakh crore
Mamta said that from the information received, it seems that the storm has caused more than one lakh crore damage. He said that it would be the first priority of the government to provide drinking water and other essential goods to contact areas. The government had already evacuated more than five lakh people to a safe place. Due to which the loss of life has been controlled to a great extent.
6.58 lakh people removed, meeting today  
6.58 lakh people were evacuated from coastal areas in Bengal and Odisha before the storm hit. 2.4 million people have been evacuated to safer locations in Bangladesh. A meeting of the Task Force on Emphon has been called at 3 pm on Thursday. In this, there will be discussion about the relief and immediate relief and taking necessary steps to establish contact. 
41 teams of NDRF and SDRF deployed 
Officials said 41 teams of NDRF and SDRF are stationed in both the states of West Bengal and Odisha. Separate firefighting and 100 units of Odisha Forest Development Corporation have been deployed in Bhubaneswar. According to meteorologists from Bhubaneswar and Kolkata, Amphun has traveled to Bangladesh after making landfall in the Sundarbans. However, earlier, while passing through the Odisha border, Amphun has affected a total of 12 districts along the coastal districts of the state. Out of these, the cyclone has caused more devastation in four districts Jagatsinghpur, Kendrapada, Bhadrak and Baleshwar districts.




Waves five to six feet high 
Five to six feet high waves rose in the sea after Emphon hit the site near the Sundarbans coast of Bengal. A large number of trees were uprooted and electric poles broke. The rains continued in the coastal areas of Bengal and Odisha since morning. TV footage shows that stormy sea waves have destroyed the beach wall in Digha. Raw houses in coastal areas have also suffered extensive damage.
One died in Bangladesh
The NDRF chief said that this is the first time that the force is going through double challenges. Surviving people from disaster is a major challenge in the midst of the Corona crisis. People have been instructed to wear masks in the shelters. According to the news agency Reuters, a 70-year-old elderly person has died in Bangladesh's coastal Bhola district after a tree fell due to the storm.
Super cyclone came after 21 years 
A super cyclone has arrived in India after 21 years. In the year 1999, a cyclone hit the coast of Odisha which was named as Paradip Cyclone. It also caused a huge loss of life and property. According to reports, nine districts of Odisha and coastal districts of West Bengal are affected. In Odisha, Puri, Ganjam, Jagatsinghpur, Cuttack, Kendrapada, Jajpur, Ganjam, Bhadrak and Balasore, while East Midnapore in West Bengal, 24 South and North Parganas, Howrah, Hooghly, West Midnapore and Kolkata have been affected.