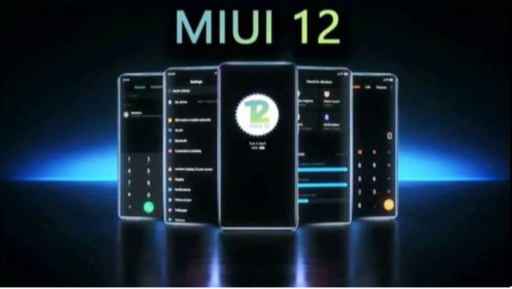 New Delhi, Tech Desk. Xiaomi has launched its customized user interface MIUI 12 globally. Many new privacy features have been added to it. Also, it will also see many major upgrades compared to the previous user interface. It will be rolled out for Redmi and Mi smartphones from next month. MIUI 12 has seen another major improvement, in its visual appearance, a new user interface has been launched with improved dark mode. This time Xiaomi has worked on the privacy control feature in its Android-based customized user interface.




The MIUI 12 is  designed with an operating system based on Android 10 . It comes with Android 10's navigation gestures. The stock Android 10 will get a glimpse of the new user interface. Simultaneously, it also has Quick Reply, Floating Windows, Universal Casting features. In June, it will be first rolled out for Mi 9, Mi 9T, Mi 9T Pro, Redmi K20 and Redmi K20 Pro. After this it will be rolled out globally for Redmi and Mi other smartphones.
Key features of MIUI 12




Also Read: Financial package is also not use! The country's economy may fall 5 percent
The largest improvement is seen in the user interface of the new customized operating system. Xiaomi has added a new control center to MIUI 12. Talking about visual experience, a new real time Gaussian Blur effect has been given in it. Talking about the control panel, it isolates this new control center from the notification panel. As soon as you tap on it, under the notification panel, you will see the control panel, in which you can make quick settings. Apart from this, dark mode has been made even better in MIUI 12. Features like floating windows and super wallpapers have also been added to improve the user experience. Features like Ultra Battery Saver and App Drawer have also been added to MIUI 12 to improve battery performance. This time Xiaomi has done the most work on the privacy of its user interface. 




MUI 12 Global Release Schedule: MIUI 12 will be rolled out globally from next month. The company has currently released a list of these technologies, for which the new user interface will be rolled out.
Round 1 (end of June)
Xiaomi Mi 9, Mi 9T, Mi 9T Pro

Redmi K20, K20 Pro
Round 2 (date TBA)
Redmi Note 7, Note 7S, Note 7 Pro

Redmi Note 8, Note 8T, Note 8 Pro

Redmi 8, 8A, 8A Dual

Redmi Note 9, Note 9s, Note 9 Pro, Note 9 Pro Max

Redmi 7, Redmi 7A

Redmi 6, 6A, 6 Pro, Note 6 Pro

Pocophone F1, POCO X2, POCO F2 Pro

Xiaomi Mi 10, Mi 10 Lite, Mi 10 Pro

Xiaomi Mi Note 10, Mi Note 10 Lite

Xiaomi Mi 9 SE, Mi 9 Lite

Xiaomi Mi 8, Mi 8 Pro, Mi 8 Lite

Xiaomi Mi MIX 2, Mi MIX 2S, Mi MIX 3

Xiaomi Mi Note 3

Xiaomi Mi MAX 3

Redmi Y2, S2, Y3

Redmi Note 5, Note 5 Pro