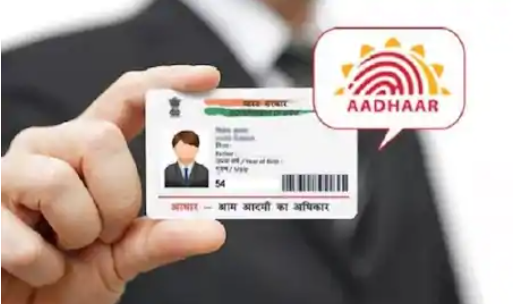 The deadline for linking ration card to Aadhaar has been extended to 30 September 2020.
new Delhi. The government has recently extended the deadline to link the ration card to Aadhaar by 30 September. The Union Food Ministry has said that ration card holders will continue to get ration despite not being connected to Aadhaar till then. The ministry has instructed all the states and union territories that no rightful beneficiary will be denied the ration of its share. The ministry said that the ration card of someone will not be canceled due to not being linked to the Aadhaar number.
According to the ministry, out of the total 23.5 crore ration cards so far, 90 percent of ration cards are linked to Aadhaar. At least one member of the 80 crore beneficiary family has been linked to the Aadhaar ration card.
Also Read: Uber and Ola resumed cab service, passengers in these cities of the country will benefit




'One Nation-One Ration Card' scheme in 20 states from June 1, The
central government is preparing to implement the ration card portability service 'One Nation-One Ration Card' in 20 states and union territories from June 1. This step has been taken so that migrant laborers and economically weaker people can get grain at subsidized prices during the nationwide lockdown implemented due to Corona virus. This process has already been completed in 17 states / UTs. These include Andhra Pradesh, Telangana, Gujarat, Maharashtra, Haryana, Rajasthan, Karnataka, Kerala, Madhya Pradesh, Goa, Jharkhand, Tripura, Bihar, Uttar Pradesh, Punjab Himachal Pradesh and Daman-Diu.
Process of linking Aadhaar to ration card-
Step 1: First of all visit the official website of the Unique Identification Authority of India (UIDAI) – uidai.gov.in.
Step 2: Click on 'Start Now' option.
Step 3: Fill your address details – District and State.
Step 4: Select 'Ration Card' benefit type from the available options.
Step 5: Select the 'Ration Card' scheme.
Step 6: Enter your ration card number, Aadhaar number, e-mail address and mobile number.
Step 7: One-time password (OTP) will be sent to your registered mobile. Fill OTP. After this, a notification of completion of the process will be seen on the screen.
Step 8: Post this, your application will be verified and after successful verification, the Aadhar card will be linked to the ration card.