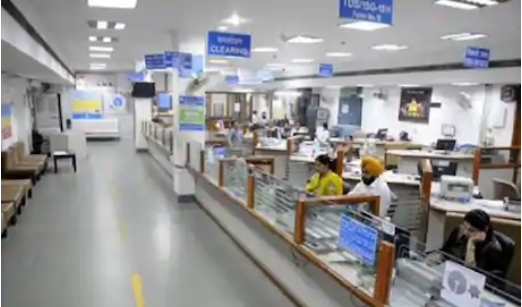 After the states, the Health Ministry has released a new guideline for offices and workplaces. Learn all the important things related to it.
new Delhi.  With the commencement of the fourth phase of lockdown in the country (Lockdown 4.0), the Ministry of Health has issued new guidelines for offices and workplaces. According to this guideline, if a person is found spitting at the workplace, then he will have to pay fine along with the punishment. The fourth phase of the lockdown will run from 18 to 31 May. Many states have not relaxed the lockdown in view of increasing cases of infection, while there are some states which have allowed to open all offices with 100% employees. After the release of the state guidelines, the Ministry of Health issued new guidelines for offices and workplaces, know the important things related to it – Guidelines issued
Also Read: Bharatiya Mazdoor Sangh calls for nationwide protest against labour laws on May 20
by and from the Ministry of Health
1- It is necessary to maintain distance between employees in the office. 1 meter required for many things including arrangement. 2-
Cover the mouth with a mask or cloth.
3- Clean hands with soap or hand sanitizer in short intervals.
4- It is mandatory to inform the local administration about its sickness.
5- Cover the mouth while sneezing or coughing.




6- Be careful while going to office. Avoid touching things in public places.
7- If someone has corona infection in an office, then it must be disinfected wherever the infected person went in the last 48 hours. Work can be started after disinfect. The entire part of the office or building does not need sealing.
8-In case of multiple cases of corona in an office or building, the entire office will be sealed for 48 hours. Until that office is declared safe by disinfecting, everyone will have to work from home.
In the country,
the number of infected patients has crossed 1 lakh in the last 24 hours, after the arrival of 4,970 new cases of corona infection in the country, the total number of infected patients has increased to 1,01,139. In the last 24 hours, 134 people have died, while the death toll from Corona in the country has now reached 3,163. After new cases of Corona have come, India has joined the list of countries where there are more than one lakh cases of Corona. India has crossed this figure in 110 days, while in Turkey it had crossed this figure in just 44 days.