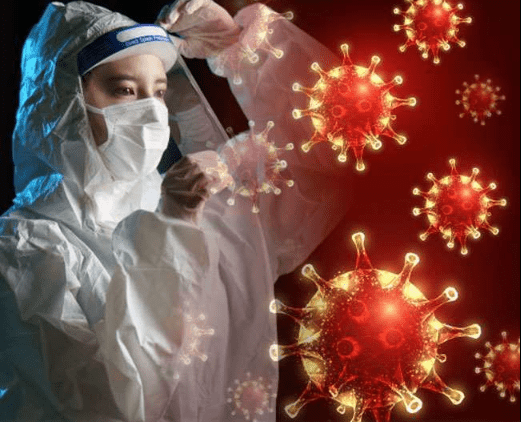 New Delhi, Anurag Mishra. Doctors, scientists, government, police and administration are also engaged with the common people to defeat Corona. That is why today the country is able to successfully fight this dangerous virus. Here we are talking about such 'corona armor' made by scientists of IITs, which is going to prove to be effective weapon for common people along with doctors and nurses in the fight with Kovid-19.
IIT Goa director BK Mishra said that the institute is building a facsheield for healthcare professionals and those doing essential jobs. Amay Naik Desai, Sidesh Sudarshini and Sachin Kore of the Mechanical Engineering Department of IIT Goa have manufactured 3D printed face shield with low-cost transparency sheets. These face shields can be used with a protective mask.




Apart from this, Arindam Das of Mechanical Engineering Department is also engaged in making low-cost anti-viral coating. Its use may provide additional protection to PPE and others. In this regard, IIT Goa director BK Mishra says that during this disaster it is necessary that the institute should manufacture Corona virus fighting device quickly, so that the people present in the field can benefit from it.
Also Read: Labour Commisioner sends notice to Tech Mahindra over pay cuts
IIT Patna
Robotics Private Limited Incubation Center and IIT Patna have created face shields for doctors and nurses. Pankaj Kumar Singh of Siblin Robotics said that doctors and nurses being treated with this shield can be protected from corona infection. For this, 3D printing and laser cutting technology available in the company has been used. Apart from this, we are also manufacturing cooling PPE. With this protection, health care workers and professionals will be protected from heat and other problems. In addition, under robotics, robots are also being built to deal with the corona, which will be used to care for corona patients, so that doctors and nurses avoid direct infection. Along with Pankaj Kumar Singh, the team includes Amit Kumar Singh, Ritesh Kumar Singh and Abhishek Raj.
IIT Kanpur




IIT Kanpur has designed a 'safety' kit that provides protection against corona virus and relieves heat. Its price can also be much lower than other PPE kits available in the market. The materials involved are virus-proof, which have been used successfully in the lab. Ventilation also occurs in its materials. Meaning air is exchanged in this kit. Other Corona warriors, including the doctor wearing it, will not feel much heat and sweat. Its prototype has been produced at IIT and production is being done in Noida.
Indian Robotics Solution
From drones to robots are being used to avoid corona infection. These helmets are protecting people as well as policemen from corona infection. Thermal Corona Combat Headgear is manufactured in India. Indian private company Indian Robotics Solutions has made such a helmet, which allows thermal screening of people from 5 to 10 meters away. Now its Corona Combat Headgear is being used by Delhi Police. It is also very easy to use. Wearing it is just looking at someone and their temperature will be seen on the monitor placed nearby. Policemen to medical and security staff can also use it for remote thermal screening. With this, thermal screening of 4 to 5 thousand people can be done in a day.




As many things have been relaxed in the lockdown, then the number of people coming on the streets has already increased. Meanwhile, for policemen doing thermal screening at various places, there is a high risk of corona infection by repeatedly visiting every person. In this case, this Corona Combat head gear can prove to be a boon for our Corona Warriors. Regarding the Thermal Corona Combat Headgear, the company's founder Sagar Naugaria told that it took us 6 days to name it. The idea came to our mind when we were talking to various governments regarding our Thermal Corona Combat drone, which was specifically designed for the Red Zone, but was told that they would be using the Ariel as well as the Land Want a two-land solution that protects frontline warriors.