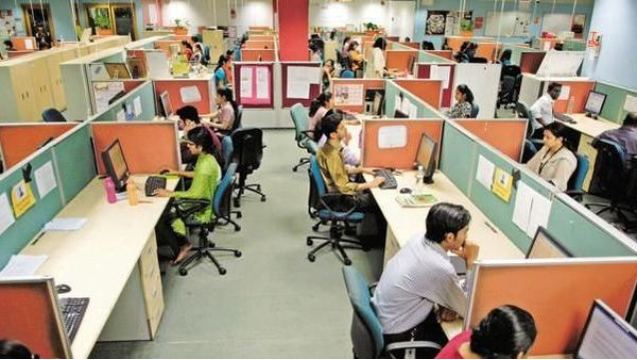 Co-living, student housing and co-working yield rents between 7% and 10%
Traditional rental models have a yield of 3%
NEW DELHI : Co-living, student housing and co-working have rental yields between 7% and 10%, higher than the 3% average yield from traditional rental models, a Confederation of Indian Industry (CII)-ANAROCK report said.
"Co-living, student housing and senior living are fundamentally innovative and specialised residential assets, but with varied business models. The report highlights that a majority of millennials today prefer co-living over traditional rental models," the report quoted ANAROCK chairman Anuj Puri as saying.




"Co-living, student housing and senior living are the next evolutionary step in the residential real estate domain, while co-working has evolved from traditional office real estate," Puri said, adding that changing social dynamic, highly enabled start-up environment, rising interest in higher education of student population and need for quality housing for senior citizens are driving this evolution.
The new real estate rental asset classes have attracted funding from private equity players, developers and individuals investors. Start-ups have particularly benefitted from the funds and have been enabled to scale up operations in multiple cities.
"Likewise, ANAROCK is actively tapping the considerable opportunities of alternate asset classes like co-living, student housing and K-12 schools," Puri said.
The report said top six co-living players currently have 118,000 beds in India, priced ₹6,000-30,000 per month, while 13 prominent student-housing brands now have 150,000 lakh beds across the country. These players are drawing investments from both domestic and global companies.




Major investors prefer cities such as Mumbai, Pune and Bengaluru. Senior housing growth comes from outskirts of top cities and tier-2 and tie-3 cities such as Bhiwadi (National Capital Region), Neral (Mumbai), Telagaon (Pune), Devanahalli (Bengaluru), Mysuru and Coimbatore, according to the report.
"While co-working as a segment has flourished in India, there are interesting differences in how local and global players address it. As of today, domestic co-working operators have restricted their presence to tier-1 cities, while global players are also penetrating into tier-2 and 3 cities," the report said.