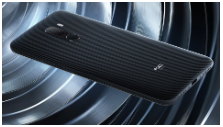 For fans of the POCOPHONE F1, last year was definitely not a great one seeing as Xiaomi didn't release a successor. It became a norm to find users ask about the POCO F2 when Xiaomi and its executives made an announcement via any of their social media channels. Today, there is good news for them.




Screenshots showing a trademark application for "POCO F2" were shared on twitter by @_the_tech_guy. The images show the application was filed on the 4th of December, 2019 at the China Trademark Office and has application number 4280005.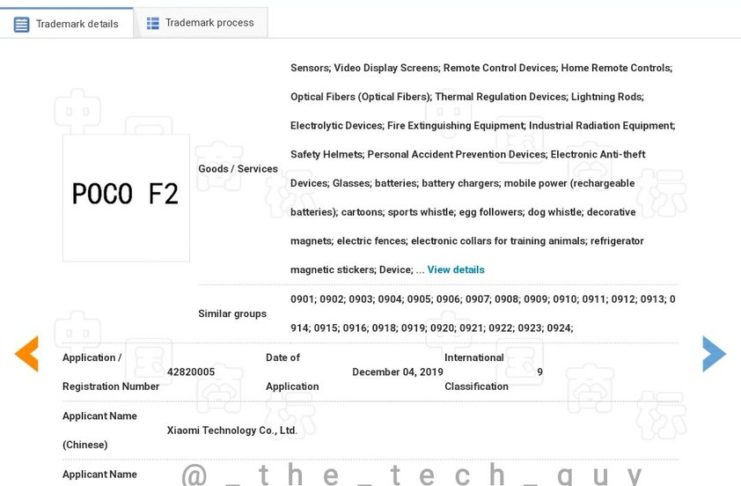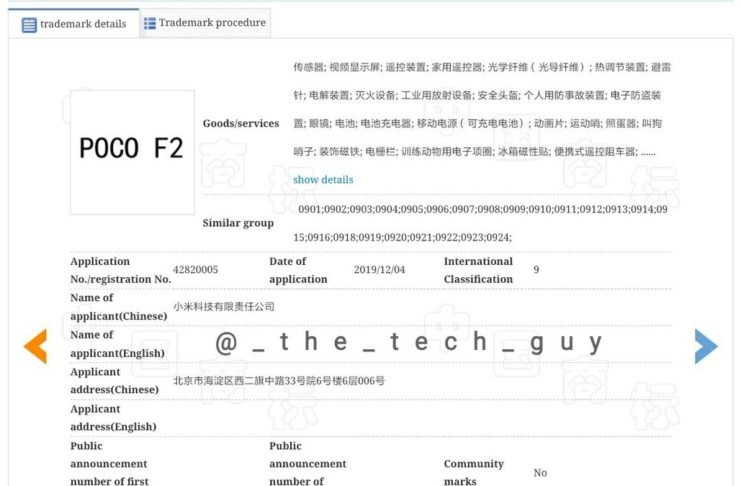 For those wondering why the trademark was filed in China seeing as the POCO brand isn't available there, it will interest you to know that Xiaomi filed a trademark application for the POCO F1 in its home country too in June 2018 before it launched in August 2018.
The trademark application is proof that there is a successor to the POCO F1 (POCOPHONE F1) in the works. However, there is still no info on when the POCO F2 will launch, though we presume it may arrive in February or March seeing as the POCO F1 arrived two months after its trademark application.




That date also makes sense, especially for India. There are reports the Mi 10 series will launch next month but unfortunately, Xiaomi will not launch the Mi 10 and Mi 10 Pro in India. So, announcing the POCO F2 flagship killer in India between February and March is plausible.
The POCO F1 was a huge success as it offered flagship specs at an affordable price. It launched with the same processor as other flagships such as the Samsung Galaxy S9 and the OnePlus 6T but sold for significantly less.